Ravello: A Favourite Italian Destination for Travellers
Overlooking the Amalfi Coast of Salerno, Italy, is Ravello, a quiet Italian town known to have been one of the favourite destinations of some of the world's premier artists, musicians, and composers such as Richard Wagner.
Ravello is an enchanting town that provides visitors a magnificent view of the Mediterranean Sea. It also has beautiful walking paths through well-kept gardens and centuries old structures. If you're looking to experience the laid-back Italian culture, Ravello is the place to be. With exquisite wines made from 500-year-old vines, exhilarating hiking trails, and an evening performance of the Ravello Concert Society underneath the glimmer of the stars, you'll surely enjoy your stay even if you're on a limited budget.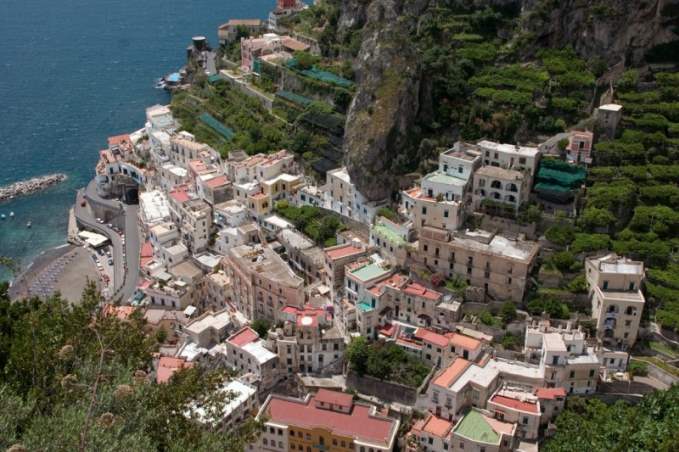 Getting There
The gateway to Ravello is the coastal town of Amalfi. The best way to reach Amalfi is from Naples. However, if you're coming from Rome, you can take a train to Naples. The trip will be around 1.5 hours.
From Naples, you can either take train or a bus to Sorrento and then on to Amalfi. You can also take a boat from Naples straight to Amalfi. Once you reach Amalfi, buses and taxis are available to take you to Ravello. You can also hire a car to get to Ravello, but you'll need to park it at the town square because cars aren't allowed in the town.
Where to Stay
One of the reasons why Ravello is a perfect destination for travellers is that there are plenty of accommodation in and around the town. Not only are they cheap, they also have magnificent views of the Mediterranean and the Amalfi coastline.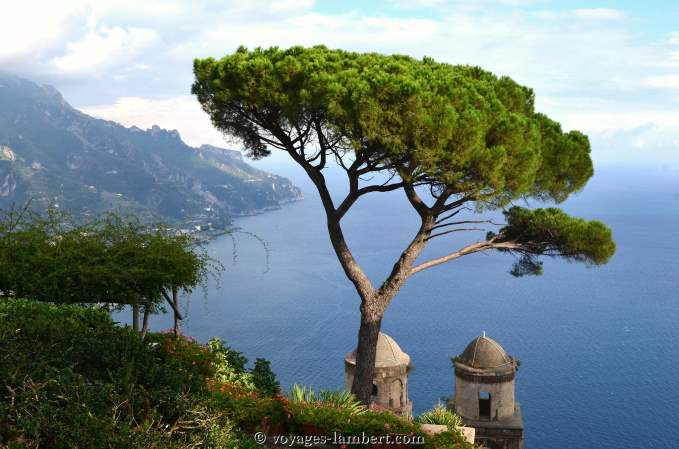 Activities
You'll be walking most of the time during your stay at Ravello. The first thing you should see is the Cathedral (Duomo) which was founded in 1806. The cathedral is home to the holy blood of St. Pantaleone, finger bone fragments of St. Thomas, and the skull of St. Barbara. If you're visiting sometime between June and September, you'll be able to witness one of Italy's oldest festivals, the Ravello Festival. There'll be plenty of performances, art exhibits, and film screenings.
Another event you should also attend is a performance of the Ravello Concert Society. The event is usually held in the evenings, sometimes even outdoors depending on the weather. There are plenty of walking trails in Ravello. Some of the trails lead through staircases carved into a hill, some give a magnificent view of the valley, and some lead all the way to Minori. Don't worry; if you think you might not be able to walk back, you can take a bus that regularly travels between the two towns.
Amalfi also provides exiting activities, like a cruise to Capri or Positano. What makes the cruise exciting is that you'll be exploring marine caves, visiting villages, and inspecting interesting rock formations. You might want to bring a swimsuit with you because some cruises allow passengers some time to swim in the Mediterranean.
Where to Eat
A visit to Ravello isn't complete if you didn't get a chance to dine at one of the local restaurants. You'll get to taste authentic Italian cuisine prepared by some of the most passionate chefs in the country.
You'll also get a taste of the Italian culture, as you will likely be well entertained by the waiters or even the owner of the restaurant. You should know that conversations could get a bit lengthy, so take advantage of the situation and find out all you can about the town, its history, and some other interesting places in the vicinity. Asides from sampling authentic Italian cuisine, you'll also need to taste the local wine. There are tour companies that take you around the local winery. However, you can also visit one on your own if you want.
Shopping
You won't want to leave Ravello without a souvenir or two. In fact, it's recommended that you help the local economy because most of the items are made by local artists and craftsmen. This is where you'll get another chance to go on lengthy talks with the locals, as they'll definitely be warm and friendly.
Visit the Nearby Areas
Once you're ready to leave Ravello, you might want to take the opportunity to visit some of the nearby areas. The SITA bus has routes to Furore and Agerola. Furore is home to the secret cove called Fjord of Furore. Agerola is where the famous cheese Fiordilatte is made.
If you're heading back to Naples, you can take the SITA bus to Sorrento, or you can head back to Amalfi where you can catch a ferry for Naples.
Photos of Ravello