10 of the Most Unusual Starbucks Stores in the world
You must have heard of Starbucks no matter where you come from. This is a store with branches all over the world which specializes in selling coffee. Most coffee lovers makes a visit to a Starbucks store in their locality at least once in a week. They have good customer services, their pricing is favourable but most of all is their coffee is favourable for many people. Their colours and logos are very distinctive to make it easier spotting one in your locality.
Owing to increased competition in the market and high demand from customers, Starbucks has increasingly expanded its base and established some very unusual stores. The following are some of the 10 most unusual Starbucks stores in the world that you can visit.
Amsterdam, the Netherlands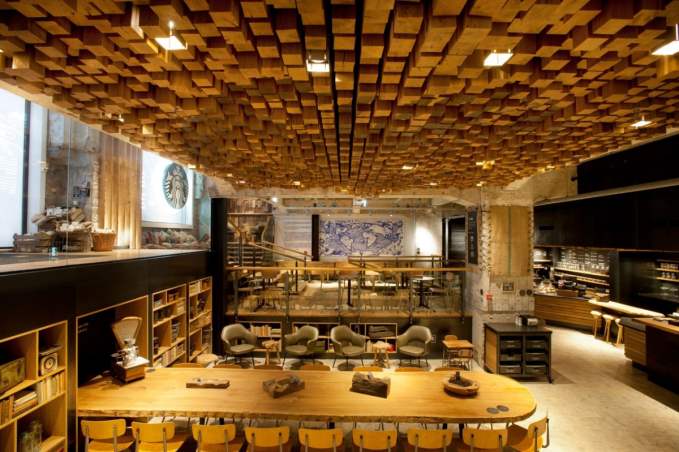 This city in the Netherlands was the very first to come up with the concept of setting up a Starbucks store in Europe. It is the biggest in the whole continent and its unusual design was the idea of a local designer called Director Liz Muller. The materials used are purely indigenous and includes delftware tiles of white and blue colours as well as Dutch oak. The unique design of this store is one that you must visit once in Netherlands.
Washington, USA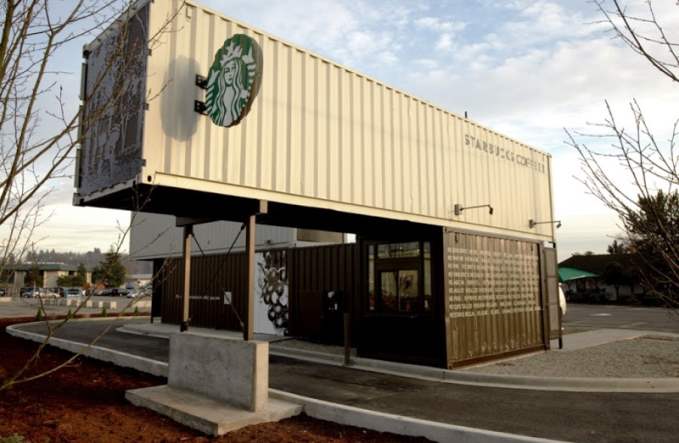 You will find this store located in Tukwila and is one that standouts out in the whole if the USA. It is largely a walk-up and drive-thru store that you will enjoy spending your time at. The most unusual thing with the store is that it was built using recycled shipping containers that were stacked together. They never incurred any cost because the containers were part of their consignments used in transporting the coffee to different parts of the world.
Fukuoka, Japan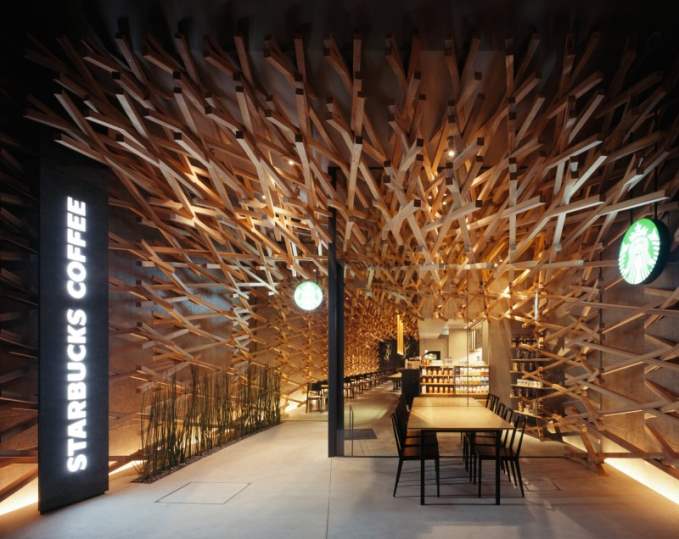 This Japanese store is located in the Dazaifu area of Fukuoka city and it stands out for its unusual architecture. The store was constructed using 2,000 wooden sticks that are woven in an intricate manner along the walls. They stretch outwards to create a spectacular view and not only do people go there for coffee but to sightsee as well. It sits imposingly at the path leading to Dazaifu Tenmangu Shrine which is one of the country's adored shrines.
Dubai, UAE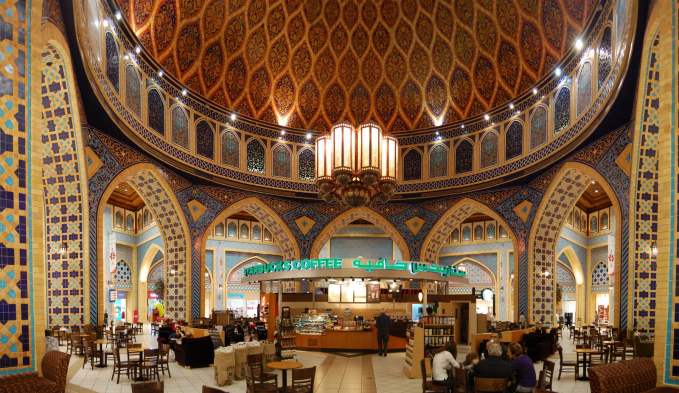 The Ibn Battuta Mall is one of the few unusual Starbucks stores that sits in a mall. Very few across the world can match its appearance with six key pavilions that feature all the countries toured by Ibn Battuta. The person was an avid and legendary traveller and this mall was put up in his memory. You will find the store sitting next to the Shah Mosque of Isfahan replica. Make it your only choice for drinking coffee once you are in Dubai.
California, USA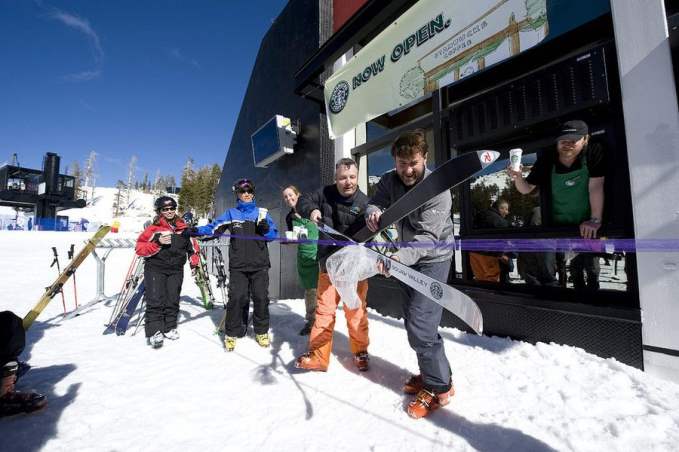 This is a truly unusual Starbucks store in the USA. Firstly, it is located at the middle of a mountain and secondly, the store is approximately 8,200 feet above sea level which is not very common with coffee stores. With its location at Squaw Valley ski resort; this store has been a good place for skiers and snowboarders to enjoy coffee as they do their things. This is largely a winter store complete with an indoor arena where visitors get to warm up and refuel. It is a very unusual store to spend time at.
Fuzhou, China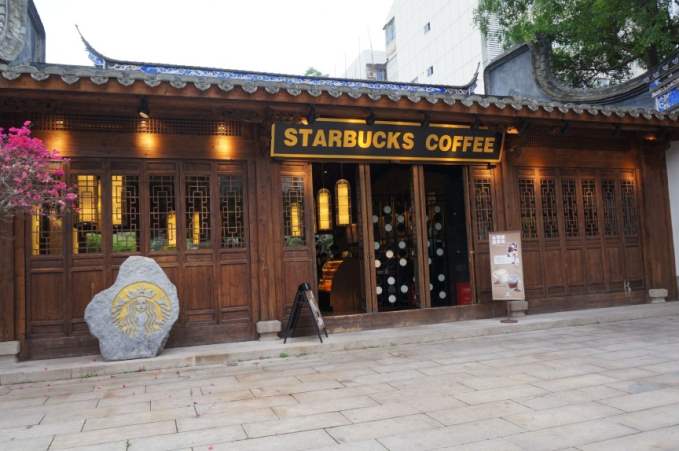 You must spend some of your time at this Starbucks store if you are in this city. They offer tasty and high quality coffee like always, but the most interesting thing is how they have managed to stick to their cultural practices. Their language has never changed while the cuisine they offer has a local taste and that has helped to safeguard their image in the eyes of the world.
Many people expected that with the establishment of this store everything would change but locals have proven to be loyal to their culture. The establishment of this Starbucks store was purely inspired by Master of the Nets Garden in Suzhou that is now a world heritage site under UNESCO.
Geneva, Switzerland
It is very interesting to learn how this Starbucks store in Switzerland was constructed. From nowhere and in an unthinkable manner, the local rail service transformed two of their restaurant coaches into stores that are on the wheels. It has two decks; the lower one serves as a take-away outlet and the upper one as a table-service cafe. You have to pay a personal visit to have a lifetime experience in taking coffee from this unusual store.
Shanghai, China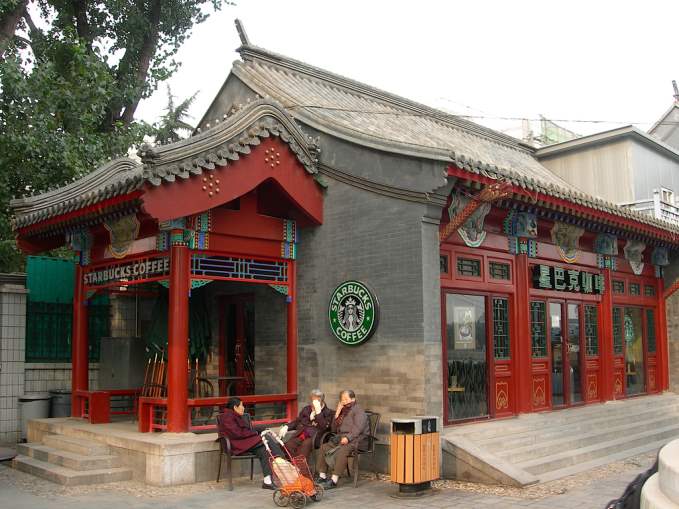 This is yet another of the Chinese Starbucks store that comes out as an unusual place to take a cup of coffee. The old-style architecture and strange deities at Zhujiajiao Chenghuangmiao Temple make it absolutely unusual. This store is located inside the temple mixing up both modern and traditional aspects. There are many Starbucks stores around China but this one is very unusual.
Bali, Indonesia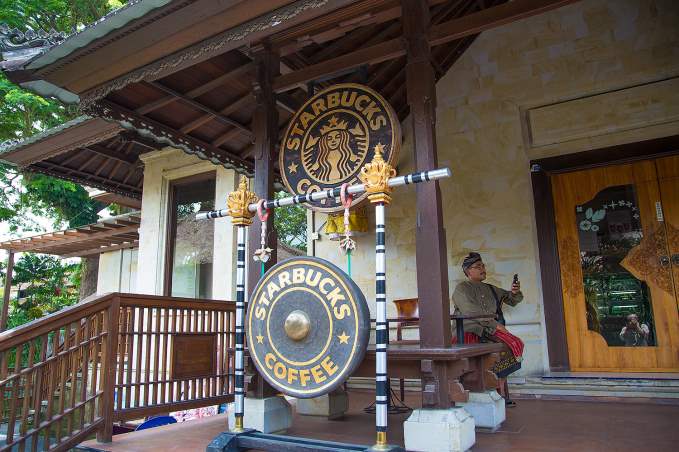 This store in Indonesia beat all the odds and sits in an idle temple storehouse against the expectations of many people. Some would have expected it to be established in a popular and luxurious building owing to its international market reputation, but no. They chose this remote area where no economic activity was going on and their choice turned out to be right. There are not many people who visit this place but those who do spend their time relaxing and enjoying views of the scenery.
Kamakura, Japan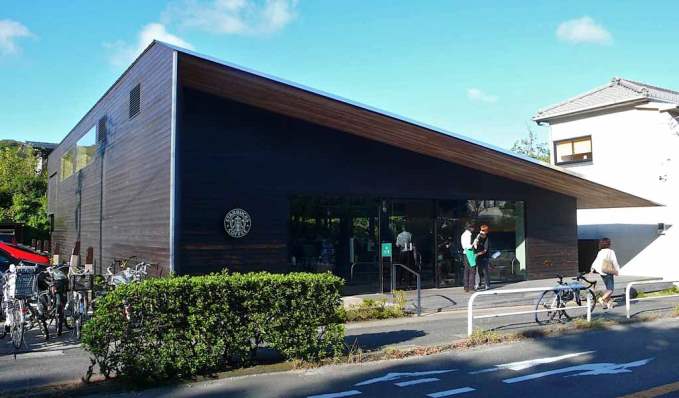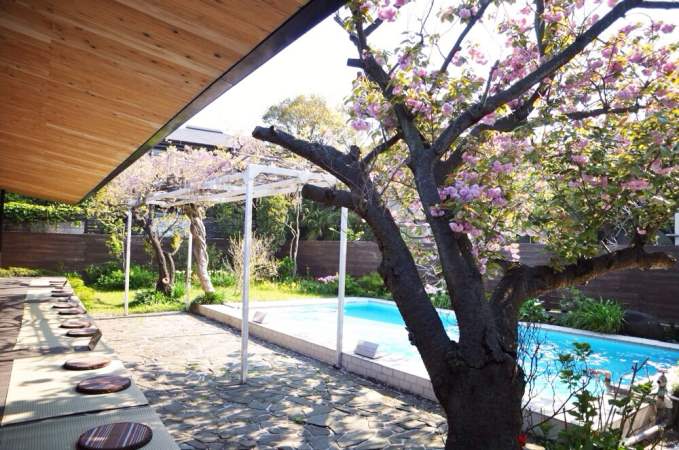 This is a very unusual Starbucks store in Japan where people tend to be more careless and don't usually think about their daily undertakings. You will have a feeling that life is smooth with no hiccups thanks to its serene environment. There is a swimming pool available at this store where you can refresh and relax.
Another unusual store in Japan is found in Kobe and stands out for its building constructed using western architecture. It is made of wooden material, has two floors and has been standing since 1907 with initial habitants being Americans living in Kobe.