Visiting Portofino on the Italian Riviera
Portofino is a small fishing village located on the Italian Riviera. Small as it may be, it has a reputation of being one of the favorite hangouts of the rich and famous. With exclusive hotels and expensive restaurants, it would seem to be an unlikely destination for the common person.
Visiting Portofino can actually be quite affordable. A number of places in the village cater to the budget conscious traveler. If you're concerned that a trip to Portofino may be too expensive, here are some tips on how you can enjoy the beautiful sites of the village without breaking your budget.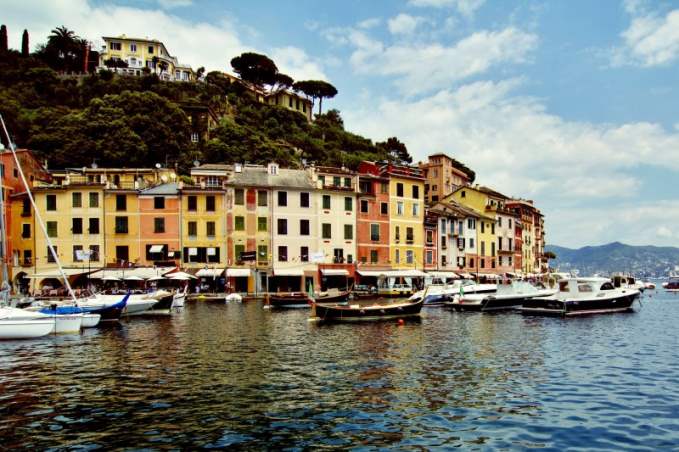 How to Get There
The closest airport is in Genoa. Portofino is only 36 km away and driving there will only take around an hour, depending on the traffic situation leaving Genoa. Once you're near Portofino, the streets are narrow. Relatively inexperienced drivers may have a bit of difficulty navigating the winding roads, so take your time and pay attention to oncoming traffic.
If you can't find a flight to Genoa for some reason, you can head to Milan or Pisa. However, you will need to drive a longer distance. The scenery is beautiful so you might as well enjoy your drive to Portofino.
Cars are not allowed within the village of Portofino so you'll need to park the car at a designated parking area. If you're not fond of driving, you can opt to take the train to Santa Margherita, which is only about 5 km from Portofino. You can choose to ride either a boat or a bus from Santa Margherita to Portofino.
Accommodation
You can expect the hotels within Portofino to be a bit expensive. There's a four star hotel where you can get a room for a little bit over $100 per night. If you don't intend to stay long in the village, then this might still be within your budget.
However, if you find this to be a bit expensive, you might want to try hotels that are a bit farther but provide more affordable rates.
What to Do
Portofino offers plenty of activities for its visitors, such as hiking and boating. However, the places you need to visit first are the famous Castello Brown and the Church of Saint Martin. Castello Brown was once a fortress but has since been converted into a museum. However, the place is also used for special events like weddings.
Castello Brown is truly magnificent, but what makes it a beautiful place to visit is that it sits atop a mountain overlooking Portofino. You'll get a beautiful view of the ocean and the surrounding area from Castello Brown.
After visiting Castello Brown and the other famous attractions, you might want to do a bit of scuba diving. There are a number of excellent diving spots in the area. You most likely won't have any diving equipment with you, so you'll need to rent those at Portofino. The village also has diving instructors that can help you view beautiful marine life underneath the waves of the ocean. Shopping is also a popular activity in Portofino. Since you are in Italy, expect to find some of the top designers in the world right in Portofino. However, if you're not there to shop for designer clothing, you might want to try the smaller shops where you can get souvenirs.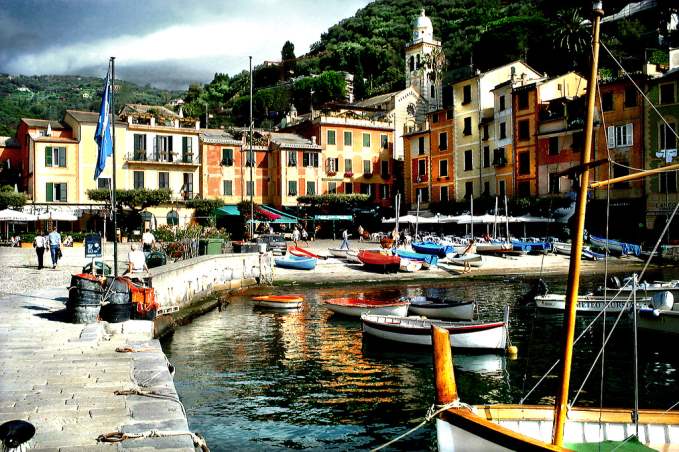 One activity that you shouldn't miss is hiking. A hike from the village to Cinque Terre can be a magnificent activity. The scenery is breathtaking so you won't even notice time quickly passing by during the hike. You can also go on a coastal hike where you'll find utterly amazing views of the coastline and the sea.
Ferries are also another popular activity for visitors. This is a great way to see some of the amazing sites in the surrounding areas. You shouldn't miss the dining experience in Portofino. Since it's a fishing village, you can expect plenty of seafood. If fine dining isn't what you're looking for, you can try some of the casual restaurants in the village where you can still sample some of the best dishes around.
Leaving Portofino
After you've had a magnificent time in Portofino, you might want to visit other popular areas nearby. For instance, you can drive to Pisa and visit the famous leaning tower. It's only a 2-hour drive away and since the landscapes are magnificent, you might not even notice how quickly the drive went by.
Photos of Portofino