10 of the Most Expensive Cities in the World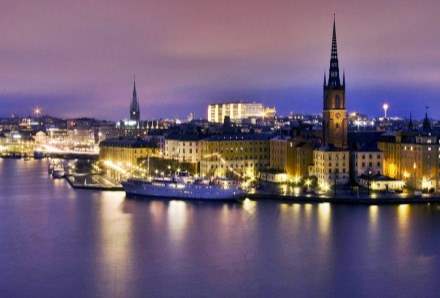 Perhaps the only downside of traveling is how expensive it can get. Travellers these days look for the best value for their money, instead of using travel as a status symbol.
We all want to get the most of every penny we spend traveling, so here are some cities you might want to avoid when you are exploring the world on a budget (maybe save them for later when you have more cash).
1. Stockholm, Sweden
Europe can be very expensive, but there are plenty of destinations to visit even if you are on a budget. Definitely, Stockholm in Sweden is not one of them. Hotel rooms and even cheese pizzas can be very expensive—and we thought eating a plain cheese pizza makes one feel poor and cheap!
2. Singapore
This city-state is one of the most formidable economies in the entire Asian continent, but a fast-rising economy does not mean cheap. With plenty of luxury attractions and shopping meccas, it is very easy to feel like you do not have enough in Singapore. The average price of a hotel room is around $200++ per night, and while hawker stands offer relatively cheaper food, expect to bring a lot of cash to fully enjoy Singapore.
3. Amsterdam, Netherlands
If you do not dabble heavily in recreational drugs, it will be easy to assume that Amsterdam is budget-friendly. Do not make this assumption—you will need a little over $300 to survive a single day in this lovely city.
4. Helsinki, Finland
Budget travellers will find Helsinki very attractive, what with its unique attractions and very friendly people. However, a hotel room can cost up to almost $200 per night, and the European recession is encroaching upon this exciting city.
5. Kiev, Ukraine
There are plenty of things that are cheap in Kiev, including cocktail drinks, pizzas, and taxi rides across the city. These are just some of the things that travellers look at when gauging the travel costs of the city, and Kiev seems to have passed with flying colours. However, the price of hotel rooms per night (around $300) makes Kiev out of reach for many budget travellers.
6. Sydney, Australia
This city is filled with majestic landmarks and it has a relaxed, laid-back vibe, but it is inarguably one of the most expensive cities in the region. Food and hotel rooms cost a pretty penny, especially for travellers whose currencies are weaker than the Australian dollar.
7. Rio de Janeiro
Taking a taxi in this beautiful city would not break the bank, but as the host to the 2016 Summer Olympics, the prices of everything else have steadily risen.
8. Tokyo, Japan
Every corner of this bustling city is very interesting—it feels like you are being transported to another world. However, everything is expensive—Japanese food (unless you would settle for Japanese convenience store food), fares, cabs, hotel rooms, and even a can of Coke have steep price tags.
9. Zurich, Switzerland
Zurich is expensive all year round, thanks to the hordes of tourists who enjoy both the (relatively) cooler summers and winter skiing.
10. New York City, USA
The most expensive city in America is New York City. Everything is expensive—especially for tourists.