Top 10 Tourist Attractions in Croatia
Croatia is slowly becoming a top destination for tourists in Europe. There are many factors contributing to that including favorable climatic conditions but attraction are also a big factor. The country offers visitors a wide range so making the right choice can become difficult.
The following attractions will be good for your consideration anytime you are travelling to Croatia for a vacation.
Korcula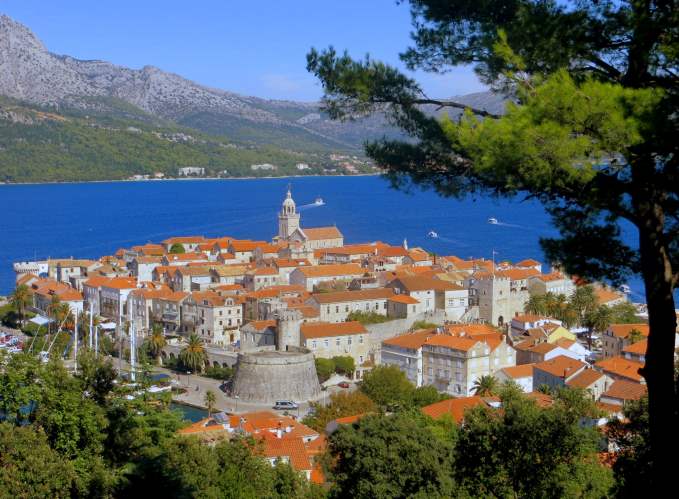 This is the place where Marco Polo, a famed merchant traveler, was born but there has been no documented evidence to that effect. It measures 50 km and has green forests, olive groves, vineyards, amiable villages and sandy beaches to satisfy visitors. The town itself is historic with a resurgent architecture that includes flamboyant markets and tourist amenities. It is one of the best places to be while in Croatia so don't miss out on this wonderful opportunity once you are there on vacation.
Euphrasian Basilica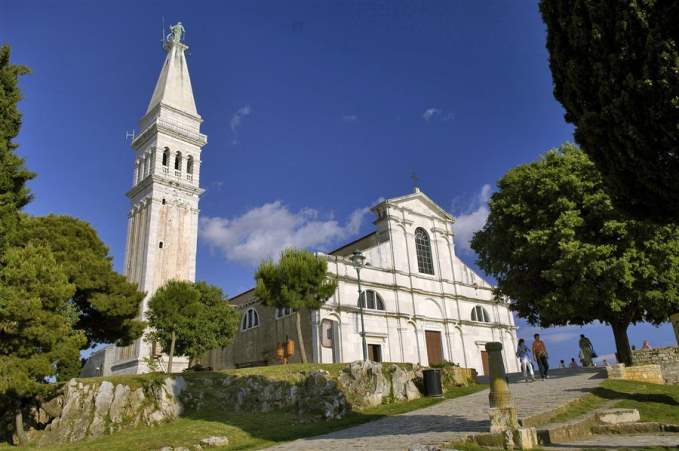 This basilica was constructed in the 6th century, standing out as a key attraction for modern generations from all over the world. It is located in the town of Porec and ranks as the top attraction locally. Its architectural design is very ancient but has undergone fundamental alterations courtesy of accidents, earthquakes and fires among several other catastrophes. The walls and floor are covered by mosaics executed by professional experts. It is one of the key sights in Croatia.
Pula Arena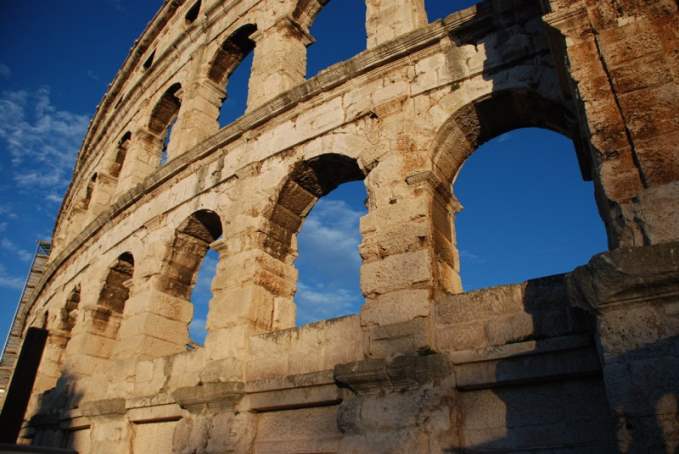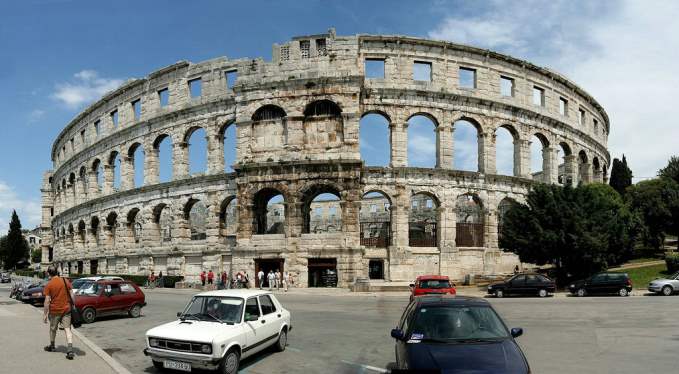 This is an amphitheater which is among the few left standing from the Roman Arena. When looking for ancient monuments with well-preserved history, Pula Arena has to be top among your choices. You will see everything intact and learn more about Croatia and its cultural background. Its construction took place in the first century accommodating more than 26,000 people. Efforts have been put to cushion the site from pronounced destructions which could have downgraded its touristic value. Currently, this place has been placed top among the main attractions in Croatia and plays host to key festivities round the year.
Krka National Park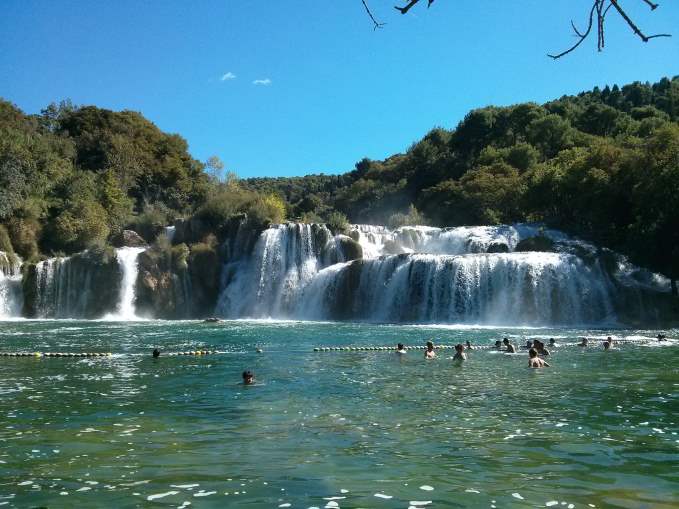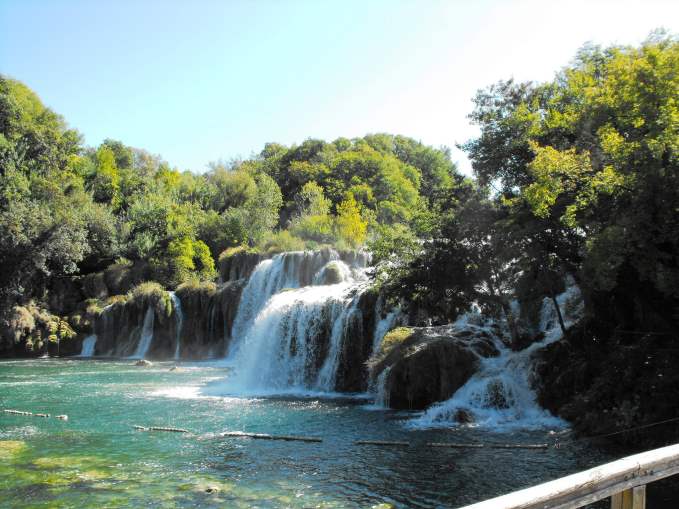 This is a hugely protected location in central Dalmatia where you can get to see a wide range of wildlife and natural sceneries as well as historical sites. There are many natural pools and waterfalls within this park thanks to its proximity to Krka River that cuts across Sibinik-Knin County. These are some of the attractions that visitors can sample at the park, and you can as well.
Zagreb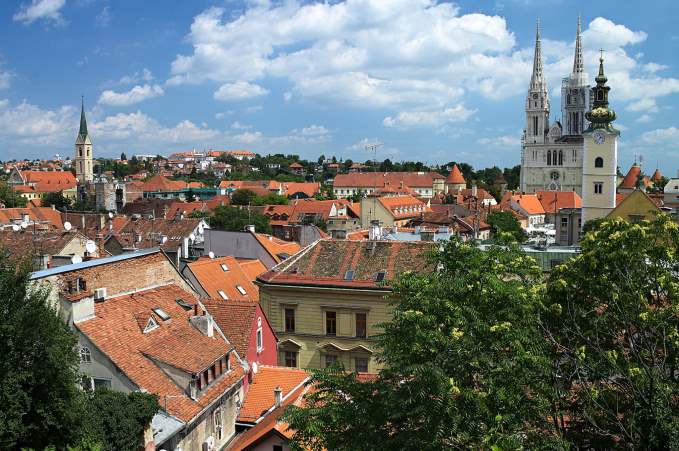 This is the Croatian capital city and the largest city in the country. It is highly cosmopolitan in terms of people living there while attractions range from modern to traditional which combine well to offer unrivalled satisfaction to its visitors.
The city came into existence in the 2nd century which was the time that the first diocese was set up by a King from Hungary called Ladislaus. As the capital, Zagreb is the seat of the country's main cultural, government and academic history.
Mljet Island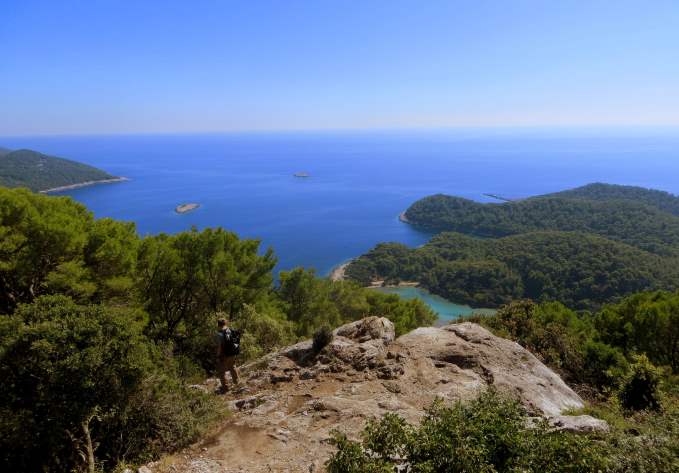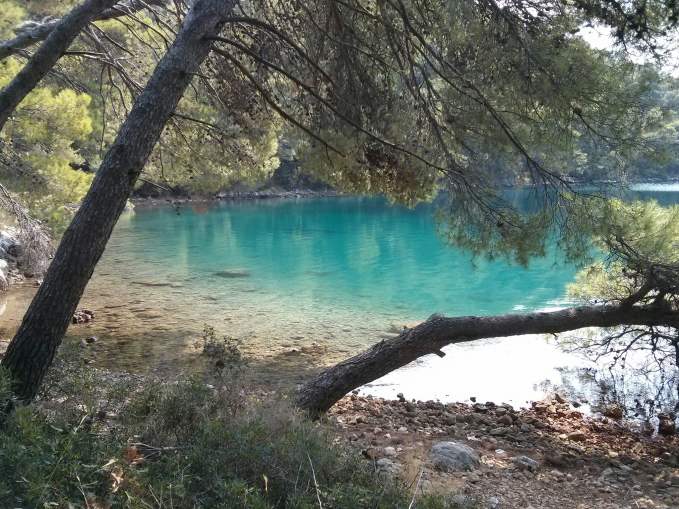 This is not a normal island like many others that you have ever come across in your life. The biggest part of the island is concealed by a forest while villages occupy very little of the remainder. There is no other better place to relax and enjoy life than this island. There are attractions like salt lakes namely Malo Jezero and Veliko here.
Make sure you have visited this island when in Croatia and experience something different from the islands in your home country.
Hvar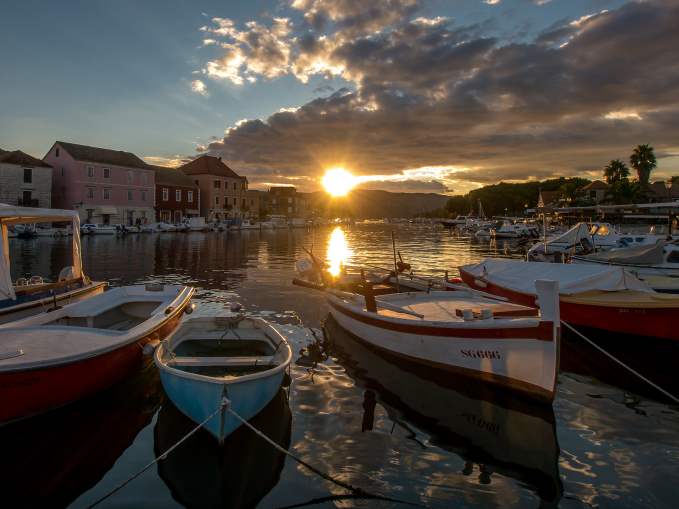 This is a town that offers more than any town can. It has multiple attractions that will satisfy more than your needs as a tourist. There are fruit orchards, olive groves and lavender fields which form the biggest part of the town's agricultural scenery. You can learn a lot of things about how farming is practiced in Croatia. There are also islands within the town where yacht sailing is very common during summer. Small and ancient villages dominate the island and have a rich cultural history that can teach you one or two things about the town's evolution.
Plitvice Lakes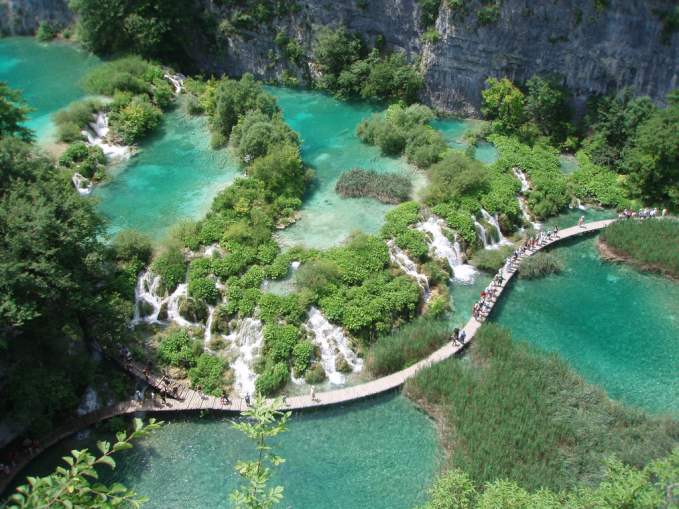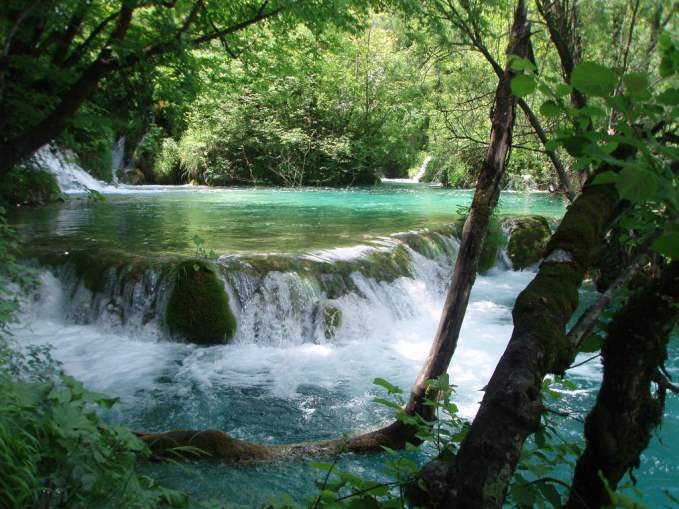 This is a natural destination not only in Croatia but Europe where many tourists flock every year. It has natural beauty courtesy of sixteen interlinked lakes that are well complemented by a forest complex. The lakes have very unique colors ranging from gray to blue and green which make up for a scenic view for tourists. Furthermore, there are many wild animal species, some of which are already extinct in several parts of the world. These animals include owls, eagles, wolfs and European brown bears which offer a quality attraction for tourists.
Dubrovnik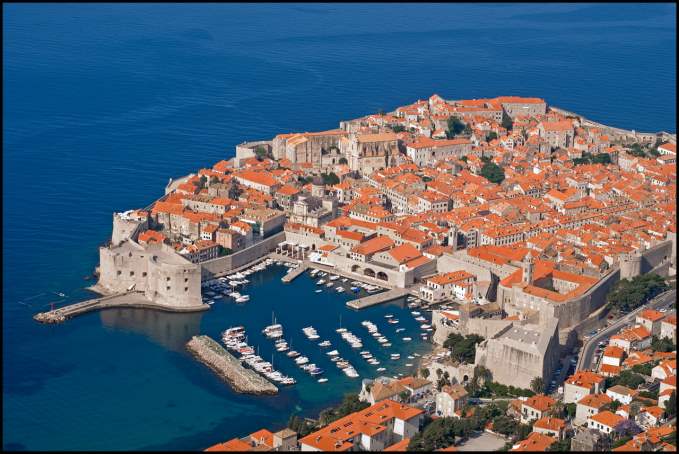 This is one of the key areas that you should consider visiting when in Croatia. It came into existence in the 7th century thus has a rich history that you can have the privilege of sample as a visitor. The self-protective walls, wonderful palaces and paved streets make up for the best scenic views of an old town like Dubrovnik. It is no wonder that many Mediterranean tourists come and visit this town.
Zadar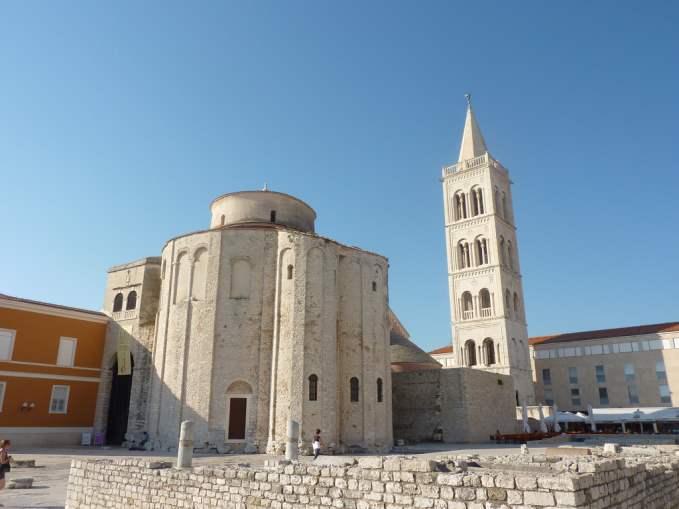 This is referred by many people as a perfect gateway for tourists to Europe. It has many attractions to see while the number of tourists is limited, such that one gets enough out of a visit. Primitive architecture and Roman remains are some of the attractions that this town in Croatia offers to visitors. If you are a Christian then old churches are in their numbers and you will have the choice of selecting the one that best suits your religious needs. This city is as old as 3,000 years which is located on a coastline, making Zadar one of the best tourist destination in Croatia.
As a tourist, you don't have to worry when in Croatia because there are a large number of attractions to visit. You just have to choose which best suits your need. The choices are all yours to make.