Top 10 Most Unusual Hotels to Visit before You Die
There are many amazing and unusual hotels in the world that you have never been to. They have very unique features and highly professional service that you have to sample. These are the places that you must visit before your death comes knocking.
In this article, you will learn about the top ten such hotels that you must strive to set foot in and spend a night or two whilst you are still alive.
Hotel Kakslauttanen, Finland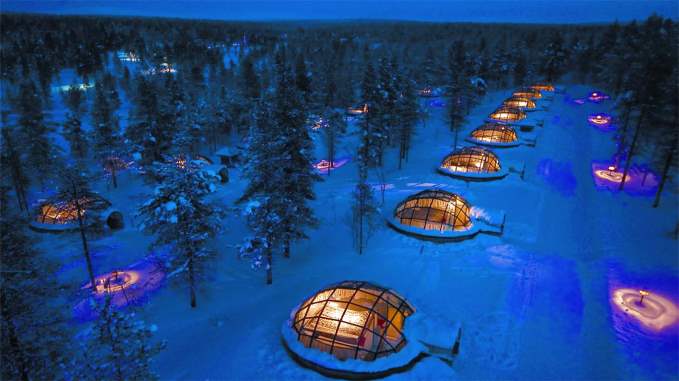 This hotel is in Finland and is part of the Igloo village. It will surprise you any time you are in the country for a holiday. Its innovative nature makes Hotel Kakslauttanen very popular with international tourists since it's a good place for adventure. You will have the choice of choosing the best from twenty snow igloo to help shape up your experience. Each igloo has a bed where you can relax as you enjoy the beautiful scenery. This is a must-visit hotel.
Manta Resort, Zanzibar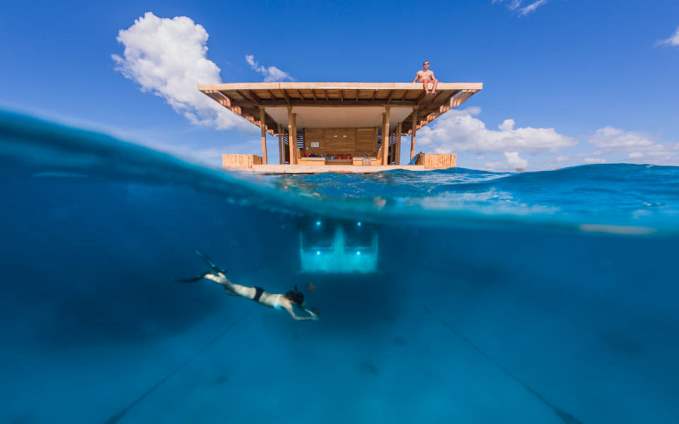 This magnificent resort is on Pemba Island in Zanzibar and sits on a white beach which offers the best scenic view of the Indian Ocean. If you have never been to Zanzibar then we encourage you to stay at this resort. You can have a comforting and romantic vacation at this resort because it has the most beautiful beaches for swimming in Zanzibar. There are seventeen luxurious rooms at the resort with their prices varying, but all affordable for most people. If you are lucky to get accommodation in the garden rooms, you will be guaranteed of get the best views of the ocean.
Rayavadee Krabi, Thailand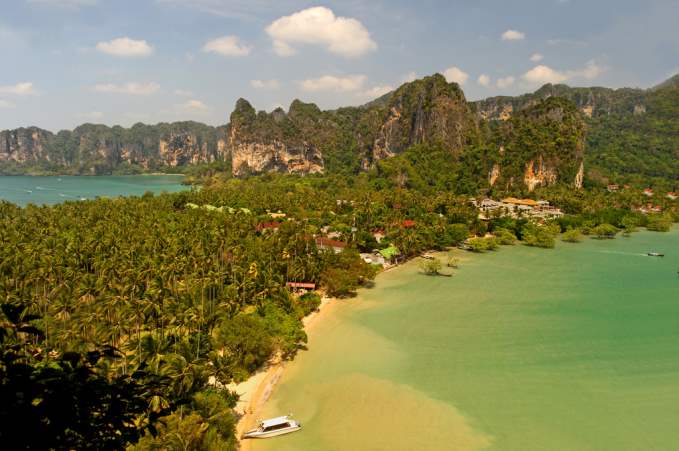 This is in Thailand and its location makes this hotel very unusual to most tourists. It is on the Phranang Peninsula and very close to a marine park. Furthermore, it is at the heart of cliffs and surrounded by coconut groves and tropical gardens that make it surreal. The hotel is a perfect destination for holding wedding ceremonies and many other social events like a honeymoon. It might be unusual but that does not draw away all the lavish experience that tourists are bound to enjoy.
Ladera Resort, Saint Lucia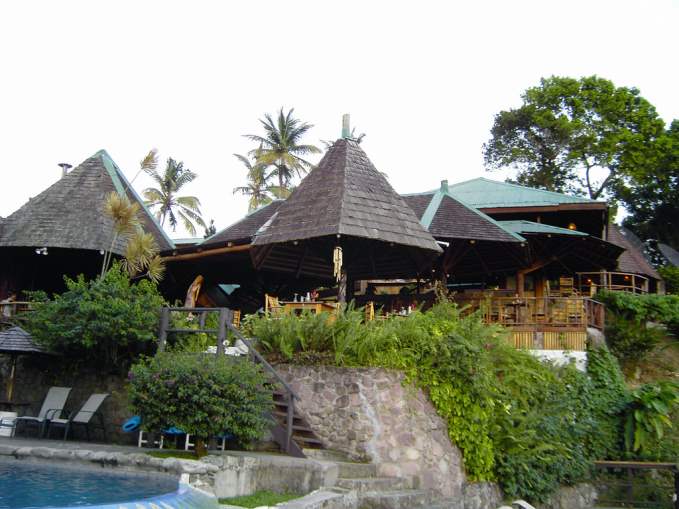 Ladera is a luxurious resort with 32 rooms. All rooms have a unique design to make their interiors attractive while its environs include the Twin Pitons. The fact that every bedroom has three walls makes Ladera Resort an unusual hotel. The fourth wall of every bedroom has been set aside to give visitors the best view of the scenery. Other features of the hotel include an open-air restaurant, a bar, a spa, a lagoon pool and several other remarkable amenities. You will find everything under one roof at Ladera Resort.
Astarte Suits Hotel, Greece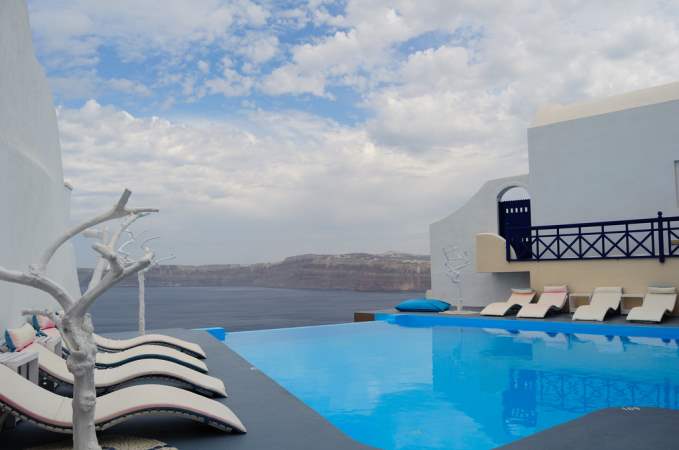 This is one of the most amazing and unusual hotels that you will find in Greece. Its outstanding feature is an outdoor pool and a spa. Every room has a balcony from where you can have the best views of the beach. The guestrooms are well conditioned to ensure your vacation in Greece is the best and a memorable one. You will enjoy calm and peace at Astarte Suits Hotel and at the end of it all, your holiday will be a worthy investment.
Aescher Cliff, Switzerland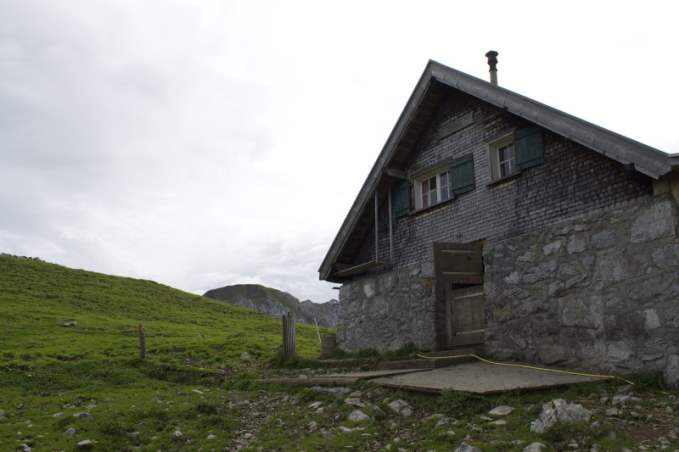 If you have never been to Switzerland then you have missed out on visiting one of the most unusual hotels on planet earth. It has brilliant views of the rocky Alpstein landscape and its why many tourists stay there. Gaining access to the hotel can be very challenging owing to the rock-strewn terrain but it will be a challenge and experience to cherish forever. This hotel has spacious and properly conditioned rooms so you will not feel the pain of the expensive pricing as much. It also has an excellent restaurant for its guest.
Conrad Maldives, Maldives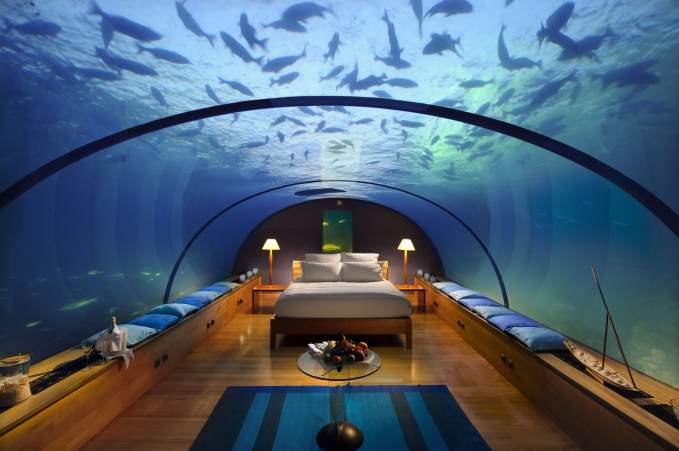 This hotel has the true appearance of what an unusual hotel should looks like. The designers behind the construction were very creative to join two islands with a bridge and offer one of the best tourist destinations on Rangali Island. Most of the villas available at the hotel are private and spacious enough to satisfy the needs of different visitors. Furthermore, there are undersea houses that are made of glass where you can stay for an out-of-the-world experience. The hotel has eaten into the Indian Ocean thus you will have a remarkable view of the scenery.
Panchoran Retreat, Indonesia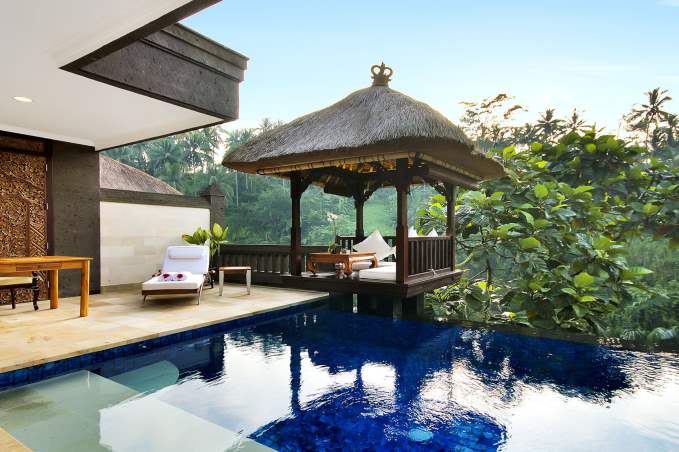 This hotel in Bali is the ideal destination for connecting you with real nature. It is built at the heart of a forest and its design was purely inspired by nature. The rooms have been uniquely designed such that you will find it difficult determining which is the interior and which is the exterior. That is how unusual Panchoran Retreat Hotel is and you have to make a visit there before you die. Most of the raw materials used to construct this hotel were recycled, making it an eco-friendly hotel. There is no better tourist destination in Bali than this hotel.
Hotel Ubud Hanging Gardens, Indonesia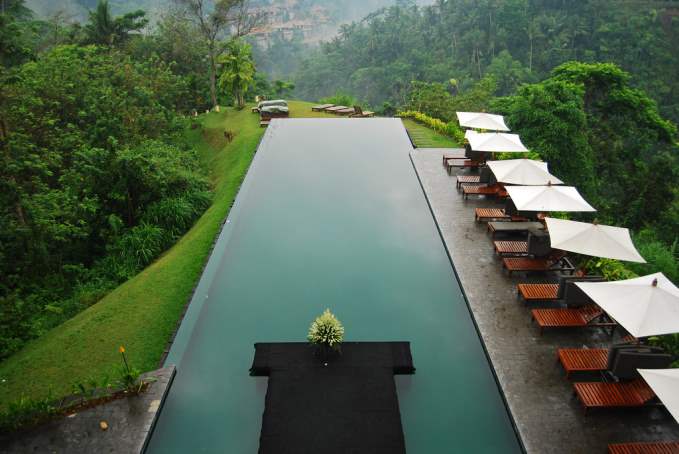 Hotel Ubud Hanging Gardens are location at the gorge of Ayung River makes this hotel unusual and a key tourist destination in Indonesia. This hotel has a spectacular view of the supernatural nature of Bali and there are many cultural attractions nearby. Satung, Dalem Segara and Jaang are the main attractions, while the rice fields, Batur Volcano and Bamboo Bridge offer a captivating experience. You must ensure you visit the hotel at least once before you die.
Dedon Island Resort, Philippines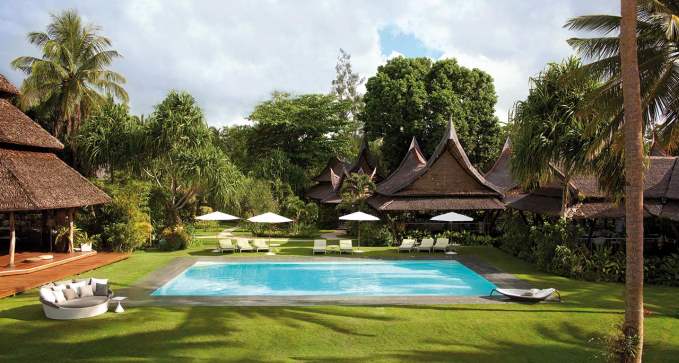 This hotel sits on a remote island but this has not put of tourists - Large numbers visit every year. There are fishing villages, surf breaks, wavering daybeds and an extraordinary ambience that will take your breath away. They serve delicious meals while their villas are unblemished to offer you everything that you will be looking for in a hotel. You have to visit this hotel before you die and enjoy it to your fullest.