The Most Fun Places You Can Visit When in Barcelona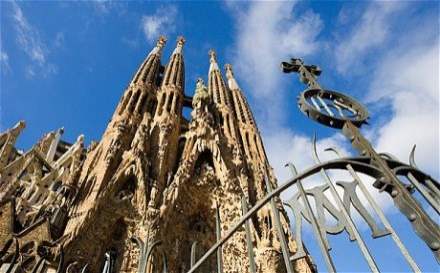 Barcelona is definitely one of the most beautiful and historic cities in Spain because of the many fascinating and fun places that you can visit there. Here are the most fun places you should definitely check out while in the city.
Barcelona is definitely one of the most beautiful and historic cities in Spain because of the many fascinating and fun places that you can visit after you leave Barcelona airport. Famous for its world-class museums, beaches, historic landmarks and art galleries, Barcelona definitely has something to offer everyone. In fact, even very jaded travelers of the world do not fail to fall in love with the rich culture and beautiful architecture found in this city.
So, whether you plan on going to Barcelona because of its culture, beaches or nightlife, you are sure to enjoy your time there right after you leave Barcelona airport. After all, not a lot of places in the world can rival the wealth of fun places and attractions available in this city.
Ideally, you should break down your trip's itinerary well in order to make sure that you will be able to visit each district of the city and take in as many gorgeous sites and landmarks as possible.
One of the districts that should be on top of your list should be the old city district, Ciutat Vella, which is home to some of the most historic landmarks and architectural masterpieces of the city. One of the most fun places to visit there would be the famous Picasso Museum, wherein you can find various displays of Picasso's work. The Basilica of Santa Maria del Mar is also near this district - an impressive cathedral that has been around since the 1300s.
To see some of the gorgeous Gothic architecture found in Barcelona, you can visit Carrer Montcada Street, after which you can relax and enjoy some piece and quiet at Placa Sant Jaume. The most awe-inspiring Gothic cathedral there, though, would be Barcelona Cathedral, which is the ultimate icon of the city that shouldn't be missed.
Other great attractions and museums in this particular district include the Maritime Museum, the Museum of the City of Barcelona, the Museum of Natural History and the Barcelona Museum of Contemporary Art. If you want to shop and dine, then head on over to Placa del Rei and Placa Reial. For leisure time, you can visit the beautiful La Rambla or Barcelona Zoo. There are some famous beaches around Ciutat Vella, as well.
The modern quarter of the city, Eixample, provides a lot of exciting and fun places for you to visit, too, such as the artsy Fundacio Antoni Tapies and the Sagrada Familia. There are some great restaurants and shops in this district, as well.
Sants-Montjuic is also full of interesting shops, boutiques, museums and cafes for you to check out before going back to Barcelona airport. In fact, it is considered to be the most charming district in the city because if has a lot of attractions in it, such as the Montjuic Castle, from which you can see stunning panoramic views of Barcelona. Placa d'Espanya can be found here, as well, which is the central square of the district and the best place to go to for relaxation. Other attractions at Sants-Montjuic include the Catalan Archaeological Museum, the Catalan National Museum of Art and the Botanical Garden.