Should You Move to Alicante, Spain?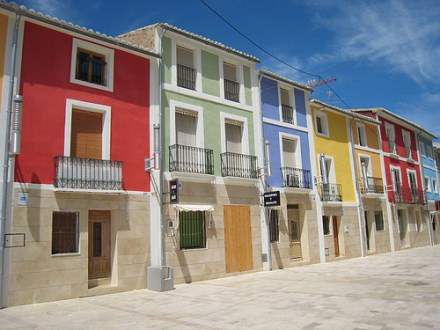 After touching down at Alicante airport, It really wouldn't be surprising if you suddenly decided to live there right away. After all, the place is full of positivity and there are many benefits that you can enjoy there, too, such as the following:
The Weather
The first thing that you will notice about the place the minute you step out of Alicante airport also happens to be the best thing about it: the weather. The mild climate and sunshine found in Alicante is actually reason enough for you to live there because you will save a ton of money on heating bills. The truth is: if the sun decides to shine during the winter, you can even enjoy the outdoors then. The best weather can definitely be experienced during the spring and autumn seasons, though, where the temperature averages at 25 degrees Celcius - perfect for a day at the beach or at the golf course.
The Residential Choices
Believe it or not, you can live in a nice residential area called Alicante Golf, where - as its name suggests - you can found a great par 72 golf course made in the late 90s. The entire design of this residential area was actually created to include open parks and green areas, in general, as well as a modern sports center, a 5-star hotel, a bilingual school, and commercial shopping centers. What more could you ask for?
On that note, since everything you could possibly need can be found in a single area, you won't even need a car if you choose to move here. You can just walk from one establishment to the next. If you ever feel the need to go somewhere farther, then you can just take the tram and make it to the center of the city in a few minutes time, as well.
The Food Prices
Eating out is generally much more affordable in Alicante, as well. Plus, you will have a wide selection of international cuisine at your fingertips. Your children are sure to love the choices here, too.
The Income Tax Rates
If you have your own business and are a little worried about the higher income tax rates, move to Alicante. The entire tax system is Spain is much more simple. Plus, you will end up spending much less anyway, no matter what your gross income might be. If you ever need help with tax or legal matters, you can also find a professional English-speaking adviser with ease who can explain any of your concerns in the matter to you.
The Savings
Since you will be saving so much money if you move to Alicante, you can spend more money whenever you are out and reach a higher standard of living altogether. You can also enjoy the nightlife, no matter how old you might be. If you'd prefer, you can just enjoy sitting by the beach, eating some ice cream or having a few drinks while having fun at a nearby commercial area, too. Either way, you are sure to love the atmosphere outside of Alicante airport - guaranteed!