10 of the Best Natural Wonders of the World
Wonders never cease to amaze. That is a short but strong statement that captures the unbelievable nature of the many natural wonders experienced world over. From Africa to Asia and Europe as well as America, there have been very many wonders documented some of which are hard to believe.
The good thing with natural wonders is that no human being has influence over their occurrence so you should not have a reason to doubt that. Sample the following top ten natural wonders in the world and have a slight insight of what such things are all about.
Table Mountain, South Africa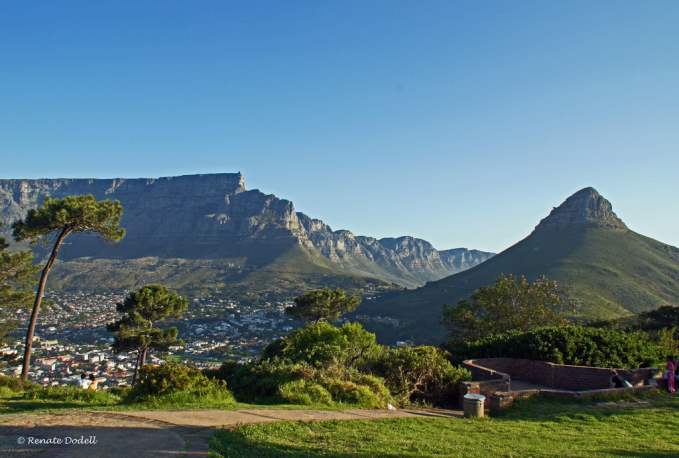 This is one of the top wonders to have ever happened in Africa. Naturally, mountains are known to have sharp peaks at the top but this one went against the grain. Its summit is flat and it overlooks Cape Town city. South Africa has experience an influx of tourists since its discovery as many tourists prefer hiking in getting to the top. When in Africa, spare some time and travel down south to have a rare glimpse of this natural wonder.
Twelve Apostles, Australia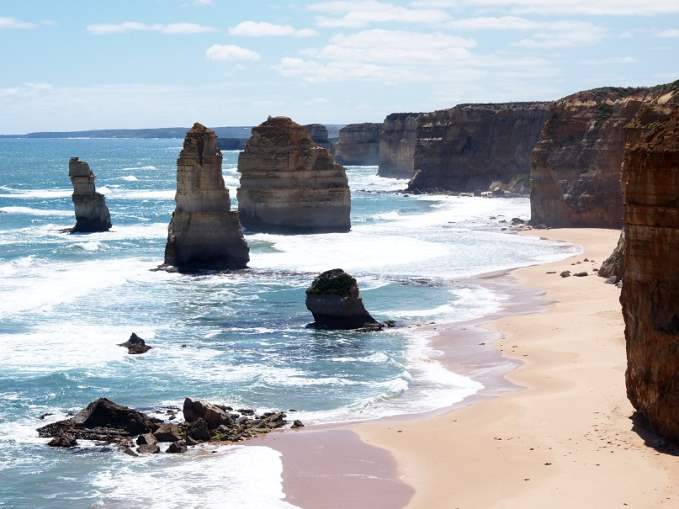 This natural wonder in Australia is found in the Great Ocean Road and has some fascinating views for visitors. Initially, it had twelve stacks made of limestone standing tall in water but very few are left surviving. The fact that there are those still standing tall in water makes it a wonder that many people can't unravel.
Mount Kilimanjaro, Tanzania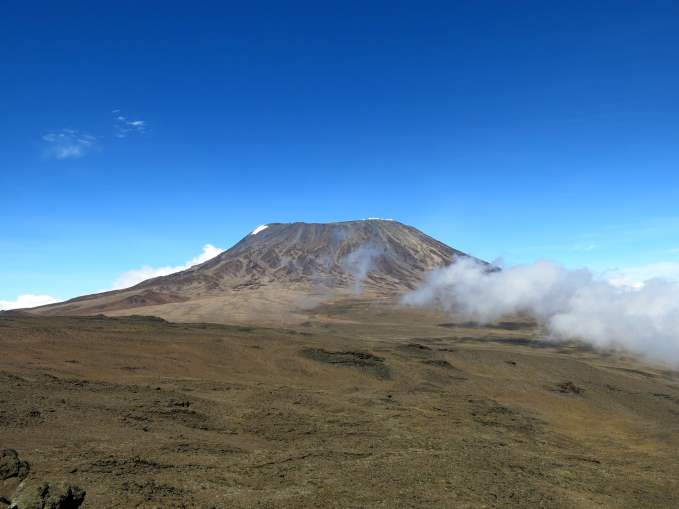 This one is in Tanzania and makes it to the top ten lists as a top natural wonder in Africa and world by large. Standing at 19, 340feet, this mountain is the uppermost point in the whole of the black continent and has three wonderful volcanoes. A visit to the country will offer you more pleasure in the mountain more than photography can reveal. It's truly a natural wonder.
Jeju Island, South Korea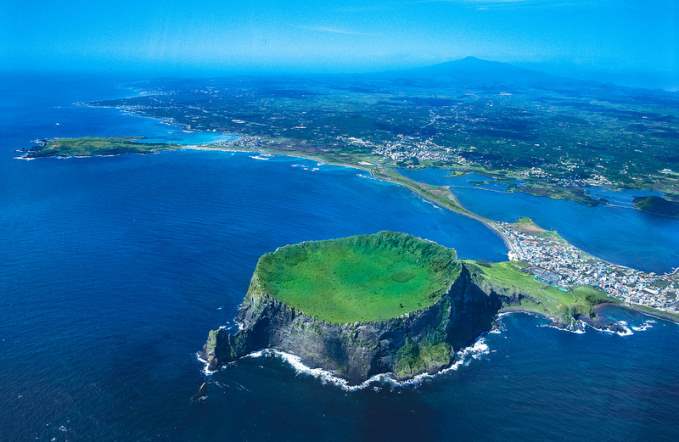 This is what South Korea offers the world as far as natural wonders are concerned. Interestingly, it is the largest island in the country but is located in the smallest province of Korea. Furthermore, there is the tallest mountain in Korea named Hallasan which is part of the island to compound the mystery around its existence. If that is not enough, you will also find a dormant volcano inside Jeju Island which rises for about 1,950meters over the sea level.
Serengeti Migration, Kenya and Tanzania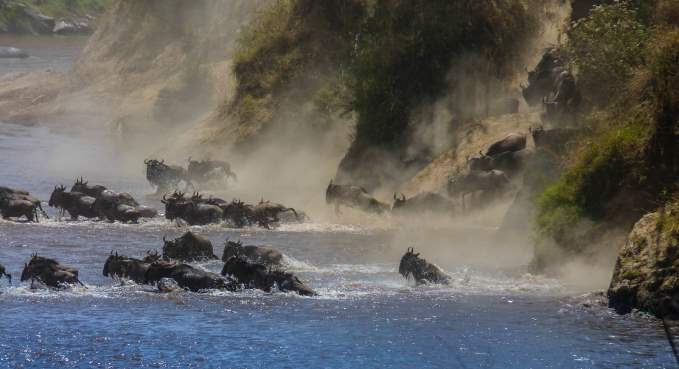 This migration of wildebeests across Kenya and Tanzania was officially declared as a wonder of the world and makes it to the top ten lists. The wild animals move across the two countries looking for pasture and manage to cross through a river full of crocodiles. Tourists troop there in the months of July and August to witness this wonder that many terms as simply unbelievable. Even though some wildebeests don't make it after being eaten by crocodiles, the many that succeed create a great spectacle for viewing.
Grand Canyon, USA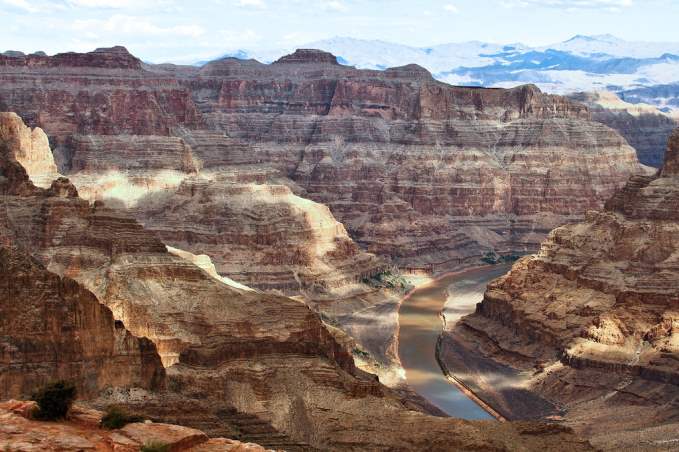 When you talk of an amazing natural wonder of the world then this has to be top of the list for many reasons. It has a deep gorge that stretches to one mile down with its width counting for ten miles. That's unbelievable to say the least. It has been in existence for about 6 million years now and stands strong. Native Americans are the key inhabitants of the gorge and live in caves. To some, Grand Canyon is a holy place where they hold pilgrimages but you will have something to enjoy by visiting this natural wonder in Arizona, USA.
Mount Everest, Nepal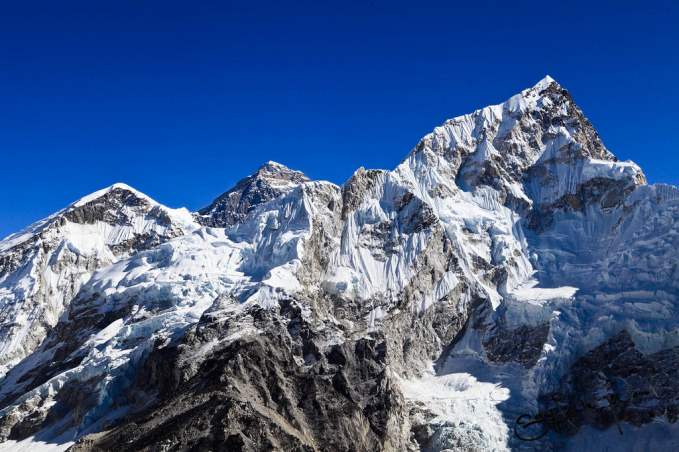 Do you consider this to be one of the world's natural wonder? Yes it is because it's not a normal mountain like any other you are used to everyday. It is the tallest mountain in the whole world with its summit totaling 8, 848m in height. There is huge history that is stacked behind this mountain which will encourage you to pay a visit in your lifetime. Sir Edmund Hillary and Tenzing Norgay made history in 1953 when they were the very first human beings to climb up the mountain.
Great Barrier Reef, Australia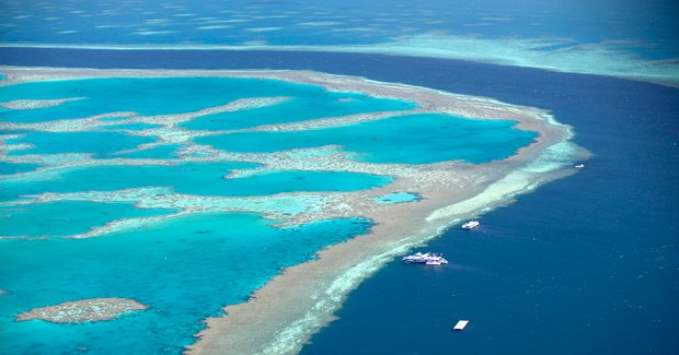 Australia contributes to the top ten best natural wonders in the world with this reef which is the largest in the world. It is largely composed of living things and accounts for more than 900 islands as well as over 2, 900 detached reefs. The ecosystem of Great Barrier Reef is diverse and is the only wonder that is clearly visible from the outer space. If that is not a wonder to you then you might have a poor understanding of what a wonder is. You will find it in the Coral Sea in the coast of Queensland.
Amazon Rainforest, South America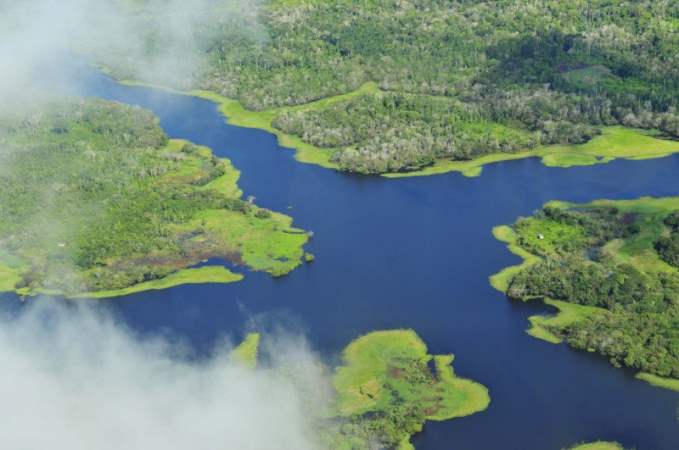 This is a very special forest from many others in the world. It covers a huge length of South America which is predominant with natural vegetation and great network of rivers. There are nine countries where the amazon covers but Brazil has the highest land mass of 60%. Amazon brings together more than half of the world's rainforests which counts to approximately 16, 000 tree species and 390 billion single trees.
Fjords, Norway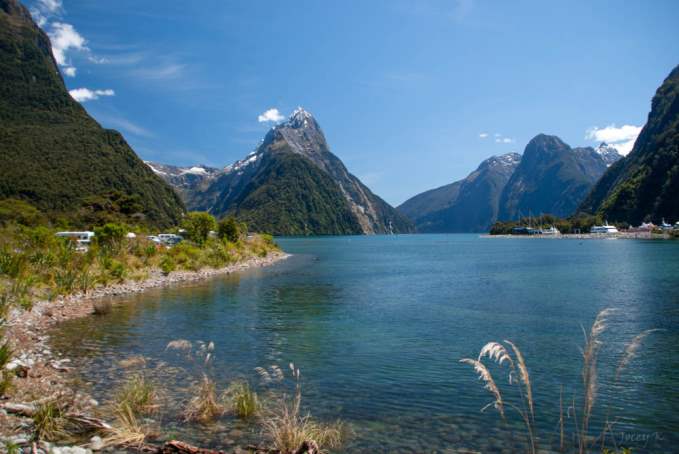 This is not only a wonder in Norway but has caught the world by surprises. Fjords largely come from hard-rock Mountains forming glaciers and are widespread in the country. The way they are formed mesmerizes many people making it a top wonder in the world. Fjords are characterized by sharp cliffs, mountain tops with snow and leafy slopes. Common fjords in Norway include Naeroyfjord which attracts many tourists through its narrow cliffs, Sognefjord, Geirangerfjord, Hardangerfjord and Lysefjorden.
The list of top natural wonders in the world is endless and you will have to research more in unveiling the whole list. This is all about natural wonders and you must be capable of making out the difference between that and those influenced by human beings and their activities. Also, widen your scope to cover all continents because natural wonders are not selective.