A Road Trip along the Great Ocean Road in Australia
The Great Ocean Road is a well-known heritage site for Australia. It is frequently visted by thousands of tourists every year who are keen to experience the value of this road trip. It covers a distance of 243 kilometers starting at Torquay and ending at the city of Allansford.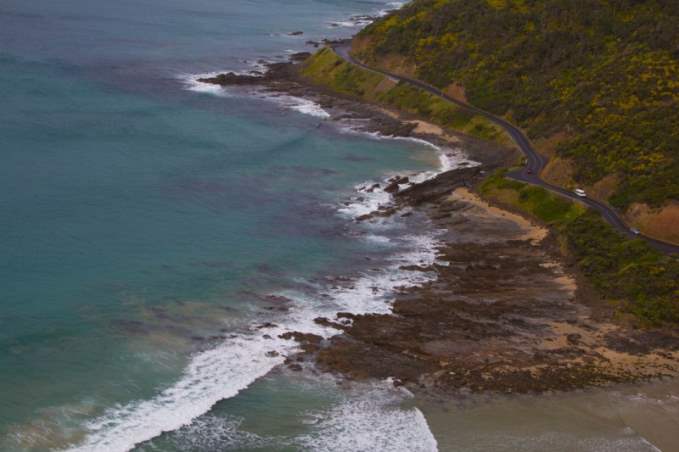 The construction of this road took place between 1919 to 1932 and is regarded as the top war memorial globally after being dedicated to soldiers who lost their lives during World War I. There are many noticeable landmarks that are lined up along the road while the terrain varies a lot from one point to another. Some sections are straight while others are hilly and it is something you must be prepared to endure.
Towns along the Road
The Great Ocean Road is on the coastal region of Australia thus it's well-populated with many towns. Each of these towns has something special to offer and it's really important that you know about each one of them. You will be able to know which the is right town to make a stop is or which one to see the type of attractions that you have in mind for your satisfaction. Torquay is the starting point and the road's central point. About 7 km from Torquay, you will get to Bells Beach where you will experience Rip Curl Pro Surf & Music Festival regarded as the world's oldest surfing competition.
Anglesea is a town with the most popular family beach so you can stop there in case you have your children with you. Aireys Inlet might be a small town but the great beaches around make it a worthy stopover; Lorne is a very large and common resort along the Great Ocean Road, Apollo Bay is a more relaxed town that very few tourists are interested in while Warrnambool is the biggest town around the region. Other towns to come across during this road trip are Portland which is the farthest from the starting point, Port Fairy and Port Campbell. Take your time in any of the town you stop to enjoy the maximum benefits.
Things to Do
The choices will be all yours to make on what exactly you want to see when taking this road trip along the Great Ocean Road. They are available in big numbers so never think of falling short of options as a tourist. Here are ideas to consider:
Art and Culture - this is the widest area of attraction as art is displayed in every corner of the road. You will get to see art galleries that have important collections at village studios and regional centers. There are also museums and public art as part of the art and culture attractions you will see along this road. The creative community of this area will surely mesmerize you.
Shopping - apart from being attracted by the type of shopping experience along the route, you will be in a position of buying the latest clothing and many other things that will interest you. There are village shops where you can visit to buy boutique products and galleries while produce markets sell products that come directly from farms. There are those markets that open on a daily basis while others have special operating days and hours.
Nature and Wildlife - there are countless rainforests that you will see as you proceed with your road trip and they have tall trees. Also, local wildlife is very diverse and some of the animals and birds to see are unique and rare in the world. You will see kangaroos, koalas and emus among other wild animals that are extinct in some parts of the world. That will be a huge privilege for you. The rugged terrain is one that you cannot see in any other part of the world.
Outdoor Activities - you can walk around and hike at the coastal tracks which will give you some magnificent views of the ocean. Cycling is available around the resort towns', golfing is accessible at local golf courses adjacent to the ocean with other recreational activities being water sports, fishing, scenic flights, horse riding, four-wheel driving and action sports.
History and Heritage - you can take time off from your road trip to learn a few things about the existence of ancestors from the local people. It will be the best way of learning how their forefathers used to live and connect it with where you come from for easy understanding. Furthermore, there are many heritage buildings constructed using ancient architecture which include Old Geelong Gaol Museum and Flagstaff Hill Maritime Village.
Getting Around
Transport is the easiest thing to get when travelling along the Great Ocean Road. There are public means of transport available for your consideration but it is advisable that you hire a car. The public means are not easy to get and even when you have one, it will not be consistent. It will control your schedule rather than you controlling your schedule. A hire car will be the best option because you can stop anytime you want and at any preferred point along this road. It is more flexible than using public transport.
This road is clearly marked such that you will not see the need of having a guide or map. The road signs are self-explanatory and will direct you from one point to another without needing to ask for directions. In a single day, you will be able to travel the full length of the road but spending more days on the trip will allow you time to sample more attractions. You have to exhaust all the attractions found along the Great Ocean Road because you might not get a second opportunity of making the road trip again.
Generally, your road trip along the Great Ocean Road will be one that you will cherish forever. Just make sure you have gotten the best out of your tour.
Photos of the Great Ocean Road