Driving Route 66 : Road Trip from Chicago in Santa Monica
Route 66 has its own unique passion that fascinates tourists from all over the world. It covers about 2,000 miles from Chicago in Santa Monica. The roadside scenes covered by this road trip are some of which you will never forget in your lifetime. It was initially paved in 1926 and was referred to as "Main Street of America" some decades around World War II.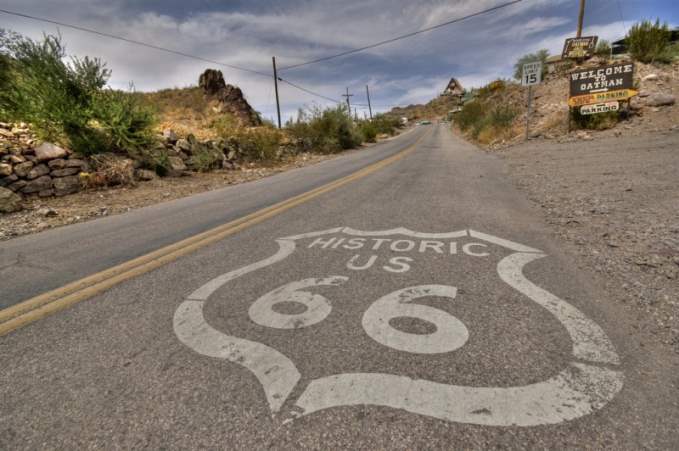 Places to Visit
You will never fall short of attractions and places to tour when driving along route 66 in America. This is a land of many sights so you should rest easy. Take your time and get the best from the trip. The roadside attractions are your best bets so don't go for anything that is far of the main route. You don't have to leave your trip to visit attractions but they should go hand-in-hand with the trip from start to finish. All the attractions are family-friendly so don't be concerned about having your kids offended in case it's a family trip.
Wigwam Motel - this is a huge village with fifteen structures in a teepee-like shape. Each of the structures is a motel suite with full seclusion for privacy.
Tower of Groom - this tower is leaning on one side and it's an international landmark along route 66. It is in Texas on a land that is not habited and you will get to see it in your trip.
Tow Tater - this is a former gas station and is located on a strategic bend along the route. Currently, it is used as a diner and you can have a stopover to take some sumptuous lunch. There is also a red old truck that is parked in front of the place which is a key attraction for tourists.
The Blue Whale - it is closed down from access by members of public but a view of it will be satisfying as you embark on your route 66 road trip. Getting close to the sculptured whale will give you the best views.
Painted Desert - this is in Arizona and covers a wide mass of deserts that contain manganese and iron. The ensuing color strata are unique and a notable attraction that many tourists are interested in when on route 66.
Gas Station Museum - this is a private museum but that does not draw the attractiveness out of it. The museum has a collection of memorabilia of gas stations counting to 50 years by Bill Shea that you must have a view of. Shea is always hanging around the museum for guided tours to visitors.
Arcadia Round Barn - this is a rounded and imposing structure measuring 60ft wide and 43ft tall. Initially, it was constructed in 1890 as a functioning shed but later transformed into a social center. It is today a key attraction for tourists along route 66 and should interest you during your road trip.
Hackberry General Store - this is more of an abandoned service station along the route but tourists find some value in it. There is always a visitor's book to append your signature and you will always be appreciated for passing by.
Bono's Historic Orange - this has the shape and color of the orange fruit which is the main attraction feature in it. The name itself is unique even though it holds little significance despite being around since 1936 through the ownership of an Italian restaurant.
Totem Pole Park - this is another important attraction that you will get to see along route 66. It has four huge totems as old as 1930. There are also picnic sets complete with seats and tables where you can take a rest as you progress on your trip.
Planning Your Route 66 Road Trip
Just like any other journey, you need to plan adequately and in advance for the route 66 road trip. This will cushion you from the last-minute hitches that can be very frustrating. The first thing will be deciding which will be your start as well as end point. You don't begin a trip with no sense of direction thus the importance of making this serious consideration. One option will be choosing to drive the entire route from Los Angeles to Chicago or just choose a few sections if you have no time for the full-length trip. Common destinations along the road to choose include Albuquerque, Oklahoma City, New Mexico and Texas.
Once you have known the right route to take, it will be wise to make reservations for your accommodation since you will need to rest and sleep after your days journey. There are many places where you can accommodate comfortably and at affordable prices so be wise to choose the best. Of course, you will need to take time off the trip for relaxation and visiting attractions will be a good way to wind down. To that effect, select the attractions that you intend to tour as part of your road trip. The ideal attractions for you should be along the road for logistical purposes. They will complement well with your trip without any distractions.
There are many side trips that will come with route 66 road trips and making a decision on whether to include them in your plans is important. You might get everything you want from your road trip but it will be added value if you have a side trip to attend to. However, such trips can be a cause of distraction sometimes so you must be well informed on the decision you take. Notably, your route 66 road trip will be something enjoyable from start to end. Your choice of this road trip will be more rewarding than any other.
Photos of Route 66