Road Trip along the Alaska Highway
This road trip might have fewer amenities than you expect but the wonders you will come across and the general experience will be awesome to say the least. The whole distance is about 1,000 miles and it starts from East Canada all the way to Alaska. Some of the sights to see on the way include golf courses, hallmarks, fast food locations and restaurants.
Mountains covered with snow, well-groomed forests and wildlife that include bears and eagles will also be seen.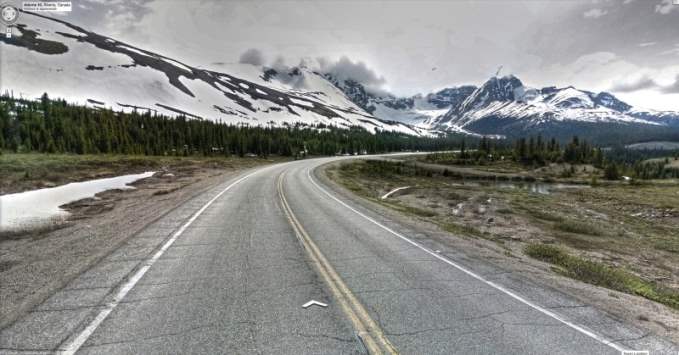 Things to See
Look out for the following attractions when on a road trip along Alcan Highway.
Wildlife - this will be the highlight of your road trip because wildlife is clearly visible from the sides of the road. Foxes, sheep, caribou, grizzlies and coyotes are some of the animals that you will come across as you drive along Alcan Highway. There is a big collection of the animals plus birds at Tetlin National Wildlife Refuge.
Tok - this town is sparsely populated with around 1,000 inhabitants and it's popular for its proximity to Yukon River which is the bedrock of gold. It attracts many tourists every year.
Mile Zero Post - this is a must-stop point when driving along the Alcan Highway. It holds huge history about the existence of the highway. It has an art gallery as well as NAR Railway Station Museum.
Deadman lake - waterfowls are very common at this charming lake. It is popular for picnics and camping especially during summer.
Things to Know in Advance
You should not take up the road trip along the Alcan Highway without deliberating on what to expect. There are obviously many concerns among tourists who take up this road trip and it's good if you get adequate answers to make your experience the best. The highway is paved thus its condition is always good. The only sections of the road that you are likely to encounter gravel are where reconstruction is underway which is temporary. The section between Dawson Creek and Fort Nelson which is about 300 miles is straight with no bends or hills.
However, there are some sections of about 150 miles around the northern part of Fort Nelson which will be abnormal since the highway passes through stony mountains. You will experience curved and narrow road sections as well as hills that have limited passing lanes. That should not intimidate you into being choosy on the type of car to go with for your road trip. You will be free to drive the type of car that suits you. The only thing that should concern you is whether the car is in good working condition and the state of the tires. They should be in good and uncompromised condition to make sure nothing interrupts your road trip unexpectedly.
You will definitely require fueling services during your trip and they are all available at strategic locations along the highway. Fuel stations are not located very far away from each other and you will get them in towns along the highway. The same will apply for places to eat and accommodation which you will get with ease.
This highway covers two diverse countries that have many differences. First, their currencies are different and you are advised to make any exchanges from a bank for the best rates. Don't go to commercial entities that are out for business only as they will end up swindling you. Secondly, there are key requirements for crossing the border from Canada to Alaska and vice versa.
If you are a US or Canadian citizen, its mandatory to present valid travel documents that include a passport and driving license. If you are travelling with children, their identification documents like birth certificate is necessary. Illegal firearms will not be allowed to cross the border and adequate searches are done to that effect. All pets (mostly cats and dogs) will have to be accompanied with a certificate of proof for vaccination against rabies. Failure to present any of these documents will lead to delays in being cleared which might extend your road trip to many unplanned days. Therefore, make sure you have your documents in place well on time to avoid mishaps.
Travel Guide
You will need to outline your entire road trip along the Alcan Highway before starting. This will include making a determination on the number of people you will travel with, the period of time that you intend to be there, how you will meet with all the travelling members and the departure date as well as time. There is also the budget that you must draw up and know how to source for the necessary funds. You have to make all these arrangements in advance at least a week or two prior to the travelling day. The car that you will use for the road trip has to be prepared as well and on time. Look at its engine to be sure it is functioning properly as well as the tires to be sure they are not worn.
For the tires, ensure you have a spare because of eventualities like puncture which are unforeseeable. Dawson City should be the right point for filling up gas but you don't have to be worried since there are many gas stations along the highway. When driving, you have to be cautious since the road is not well known to you. Travel at low speeds and take time to study every bend and turn that you come across. That is the best way to avoid accidents which are common with drivers new to any road.
You have to be flexible during your road trip to enable you embrace any changes you come across. It can be in relation to accommodation, the food you eat or even type of road surface which will negatively affect your trip once you are not flexible. The weather conditions can have an adverse effect on the road so you must be observant on that. Avoid rainy seasons that tend to make roads slippery and can easily lead to accidents. Furthermore, look at peak and off-peak seasons to know when it's ideal for your road trip.
Photos of the Alcan Highway