A Road Trip along the Pacific Coast Highway
The Pacific Coast Highway is a road trip that you will always want to enjoy. Monterey is the main starting point with the journey ending at Morro Bay. It is a driving experience like no other covering a distance of 123 miles which is approximately five hours.
Some of the points you will sneak through on the highway include Carmel-by-the-Sea, Point Lobos State Reserve, Big Sur, Garrapata State Park, Old Coast Road, Bixby Bridge, Pfeiffer Big Sur State Park, San Simeon, Nepenthe and Cambria. They will all have beautiful attractions that you will enjoy seeing.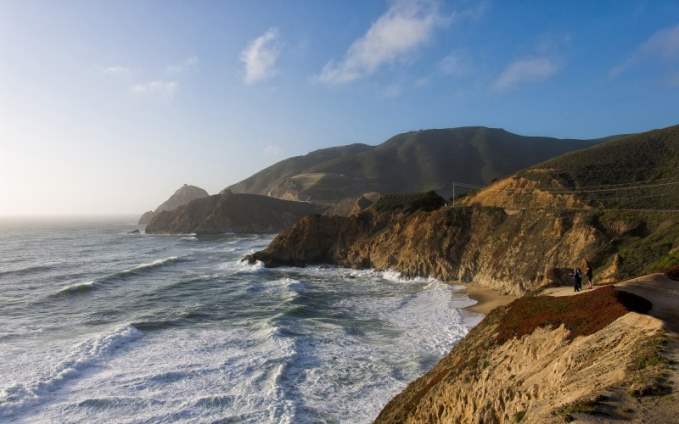 Key Stops along the Highway
Your road trip along the Pacific Coast Highway will be interrupted severally by many stops that you will have to make. There are many, and this section will discuss a few to give you a pointer of what to expect during your road trip.
San Francisco - there is the Golden Gate Bridge that welcomes you to San Francisco officially. There is Alcatraz Island and Fisherman's Wharf where you can spend free time relaxing once in the city. The famous San Francisco tram will make your movements around easy. In general, you will have a lot of things to accomplish in San Francisco to make your road trip a great experience.
San Jose - this place has a number of museums as well as galleries making it a worthy stop during your road trip on the Pacific Coast Highway. Winchester Mystery House is a famed landmark that is characterized with many curiosities to enhance your experience positively. Silicon Valley is another sight that will attract your attention at San Jose which also houses the main headquarters of Google and Facebook. The biggest open-air market in the entire America is located at this city.
San Simeon - this is an ideal place to take a rest from your long driving journey. Hearst Castle which is located at The Enchanted Hill will be a good place to tour and see suites, rooms, grounds, kitchens and cottages that occupy a land mass of 250,000 acres. The tourist numbers to this place reaches millions annually thus it is the top attraction at San Simeon. Other attractions that you can get to see here include Moonstone Beach, Piedras Blancas Elephant Seal Rookery as well as the Cambria Village.
Santa Barbara - this is another place that you will find valuable making a stopover during your road trip along the Pacific Coast Highway. East Beach and Stearns Wharf are what you will see once you have stuck to the coastline while Santa Barbara Botanic Garden and Santa Barbara Zoo will interest you in case you love flora and fauna. Sample the local culture and cultural activities at Lobero Theatre, Santa Barbara Historical Museum and Arlington Theatre.
Malibu - this place has many stunning sandy beaches, rocky coves, cliffs and headlands that you will enjoy sightseeing during your stop. There are restaurants and cafes located along the road where you can get healthy foods for your lunch. After all that, exit through the Topanga Canyon which has been made popular as a hideaway by many superstars for years. It will be a nice feeling for you as a tourist.
Long Beach - visiting the Long Beach Museum of Art will give you a good dosage of the local culture. It has artifacts and information from the 20th century most of which will be new to you. Your drive will take you through Huntington Beach, Newport Beach as well as Laguna Beach which define the coastline. The Coronado Bridge which is 2 miles long will take you across San Diego Bay where you will be able to view attractive lagoons.
Interesting Attractions to Visit
This road trip along the Pacific Coast Highway might take up to three days once you have taken your time to sample out all the good things it offers. Within that period, you will be interested in many things that will impact positively to your trip. As such, the following are some of those interesting points that you can consider paying a visit during your trip.
Bart's Books - this is an open-air bookstore that is housed in a traditional building at the heart of California. The building does not have a roof but you will get all the reading materials that you will be looking for during your trip. It is a good place to keep refreshing your knowledge while on the move.
Malibu Seafood - you have to satisfy your stomach at this restaurant when you get hungry during your road trip. It has grilled salmon, fish and chips as some of the key menus on service and it's not a normal restaurant that you are used to. The view of the Pacific Ocean from this space is magnificent.
Pottery - this is a museum that produces some worthy seeing materials. It is under the ownership of ceramist Otto Heino who even at the age of 95 years does his things in a professional way.
Sycamore Mineral Springs - this is a spa that you will always find useful visiting especially after the long and tiresome journey. The massage offered there is topnotch and it will just get rid of any exhaustion that you might have suffered.
Never make assumptions that you are the only person who is taking the pacific coast highway road trip but there are others as well. You have to be well informed on the traffic condition of the road well in advance to avoid inconveniences from affecting your trip. Mostly, it will depend on the specific day that you are travelling. There are those that experience heavy traffic snarl-ups while others roads are clear. Summer is the right season of the year to take this road trip since not many people are there. Any day, you can be guaranteed of having your free space on the highway once you choose to travel on a weekday. Weekends are mostly jammed since people are out of work thus free for most of the time.
Photos of the Pacific Coast Highway