Visiting Pirin National Park in Bulgaria
Bulgaria is home to some of the most amazing mountain ranges in the world. One of these is part of the Pirin National Park, a UNESCO certified World Heritage Site, located at the southwest part of the country. The park encompasses part of the Pirin Mountains with an area of around 400 km2.
Since the park's establishment in 1962, millions of visitors from around the world have come to witness some of the most breathtaking sceneries in the world. The park is home to 500-year-old trees, and a wide variety of rare species of plants and animals. If you're planning to visit the park on your next holiday, here are some important details you'll need to know.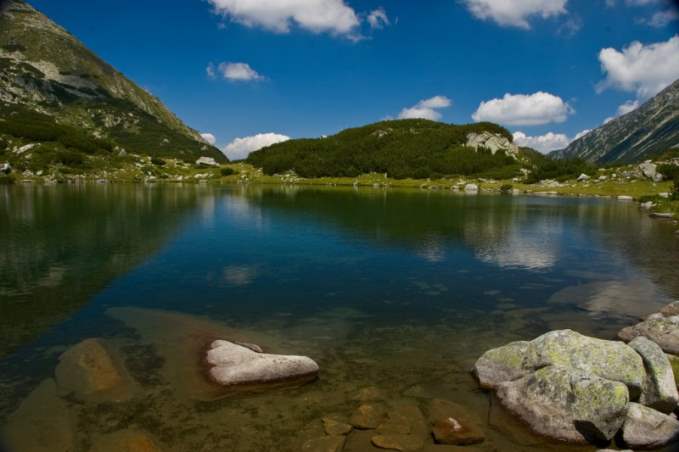 Places to Visit
First time visitors to the Pirin National Park will likely be heading for Bansko because it's the most popular location. However, Bansko isn't the only place to visit. Other places like Dobrinishte and the town of Sandanski also offer exciting adventures.
Bansko is popular among skiers and snowboarders for its well-developed slopes and ski resorts. However, Dobrinishte offers slopes that are more challenging. Dobrinishte has also become popular because of the 17 mineral springs that can reach temperatures of up to 43 degrees. Dobrinishte is only 6 kilometers from Bansko. The Goce Delchev hut is 11 kilometers from Dobrinishte and it is where the chair lift to Bezbog peak is located. The beautiful Kremenski Lakes are only a 6-hour walk from Dobrnishte.
Sandanski is a town in the Bisrista River Valley on the foothills of the Pirin Mountains. It's popular among the health conscious as it is the home of some of the best health spas in Bulgaria. There's also an archeological museum and a lake where you can hire a paddleboat.
Activities in Pirin National Park
Hiking is the main activity at the park and the various trails will lead you to some of the most interesting locations. The trails are well maintained and even have small huts where hikers can rest or spend the night. However, if you plan to spend a night on one of the trails, make sure you book a hut in advance. Asides from hiking, winter sporting activities are also popular at the park. On the way there, you'll likely see visitors with snowboards, skis, and other equipment for the slopes. You can also go fishing on one of the lakes, visit the numerous caves, or do a bit of mountaineering.
Bansko became popular because of the variety of outdoor activities visitors can enjoy. However, Pirin National Park offers something more – music. Bansko is the host of the annual Jazz Festival in Bulgaria. If you're planning to visit the mountains, you might want to do so during the festival. But, you'll need to expect that scores of people will be there as well.
When to Visit
You can expect the Pirin mountains to be covered in snow for most of the year making it an ideal destination for skiers, snowboarders, and winter holidaymakers. The park experiences relatively short summers, so if you're planning to go on hikes or to explore the wide variety of rare flora and fauna in the area, you'll need to plan ahead.
How to Get There
There are various routes to Pirin National Park, but if you're visiting for the first time, it's best to find your way to Bansko first. Bansko is a relatively small town that houses the park's visitor information center. If you're coming from Sofia, the capital of Bulgaria, you can take either a bus to Bansko or a train to Septemvri where you'll need to hop on another train for Bansko. Bansko is around 160 kms from Sofia, so a bus ride will take about 3 hours. Taking a train will be more exciting since the train from Septemvri will pass through the snow-capped mountains giving you a magnificent view of the area.
Where to Stay
Although there are numerous private apartments and rooms in Bansko and the surrounding towns, you'll likely prefer to be where the action is. Camping is only permitted in certain areas, so you'll need to be aware of where these are. Visiting the information center in Bansko will give you a better idea. Other than camping, you can also stay at one of the huts and shelters located around the park.
Other Vital Tips
Visiting Pirin National Park is quite a straightforward process. Unlike other national parks where you'll need a host of permits and pay numerous fees, these don't exist at Pirin National Park, except if you want to go fishing in one of the lakes. Additionally, you'll want to ensure that you have medical insurance before you go exploring the park. If you don't have one, you can purchase one at Bansko.
Photos of Pirin National Park