Top 5 Wildlife Destinations in the World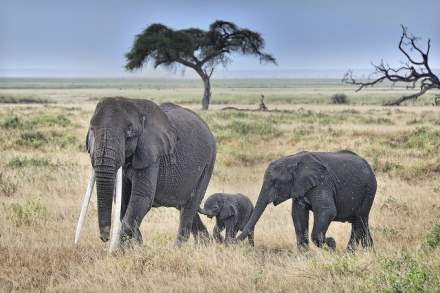 Image Source: https://www.flickr.com/photos/dianasch/16138450920
Wildlife tourism is very popular as people in general love wildlife. As we share the same planet, we have developed a harmonious relationship with animals and other dwellers of the jungle. Wildlife tourism helps people top observe the wild animals in their actual natural habitat.
It helps them to understand the ecological balance that exists in nature and also helps them to take steps for preserving the same balance. Our planet is blessed with jungles and forests which are full of different kinds of plants, animals, insects and reptiles. Wildlife tourism helps many countries earn millions of dollars in revenue every year.
The top 5 wildlife destinations in the world are as follows:
1. Africa
The African continent is known for its biodiversity. The climate and geographical location of the continent have made it very favorable for sustaining a variety of wild life. Every year, thousands of people from around the world travel to the national parks in Africa, which are known for their wildlife. Some of these parks are Central Kalahari Game Reserve in Botswana, Kidepo Valley National Park in Uganda, Maasai Mara National Reserve in Kenya and Kruger National Park in South Africa. Then wildlife in Africa is very diverse with more than 100,000 different species of arthropods, 3000 species of fishes, 2600 species of birds and 1100 different species of mammals.
2. United States
The fauna of the United States is very diverse, making it very popular with wildlife enthusiasts. There are more than 50 different national parks in the US, which are spread across the country. These national parks are home to a wide variety of plants and animals. There are more than 100,000 different species of arthropods, 800 different species birds, 311 species of reptiles, 1154 species of fishes and 295 species of amphibians in the US. Some of the mammals found in the US include bison, pronghorn, elk, gray wolf, coyote, threatened lynx, grizzly bears, bighorn sheep, white-tailed deer, mountain lion etc.
3. Costa Rica
Due to its unique location in between the South and the North American continent, Costa Rica has a geographic condition which is conductive for the sustenance and survival of exotic plants and animals. More than half a million animals, birds and insects of various species are found in this country. This is a spectacular number as the country does not have a very large amount of land in its possession compared to other big countries in 'The Americas'. Still it has almost four percent of the total number of species found around the globe. In terms of its flora and fauna, it is one of the most diverse countries in the world.
4. India
India is a heaven for wildlife lovers and many travel India packages are centered around the varied wildlife in the country. India is one of the mega diverse countries of the world which constitute more than 60 percent of flora and fauna of our planet. Thousands of varieties of plants, animals, mammals, birds and reptiles can be found in the country. According to a study of the United Nations, the flora and fauna of India comes second only to the Amazon forest, in terms of bio-diversity. India has more than 15 bio-sphere reserves and about 500 wild-life sanctuaries.
5. Australia
The fauna of the Australian continent is most unique in the world as 80 % of the animals found in Australia cannot be found anywhere else in the world. There are more than 100 national parks in Australia, which are home to different types of animals and birds such as the kangaroo, koala, emu, platypus etc. which are endemic in nature.