10 Best Destinations for Solo Travelers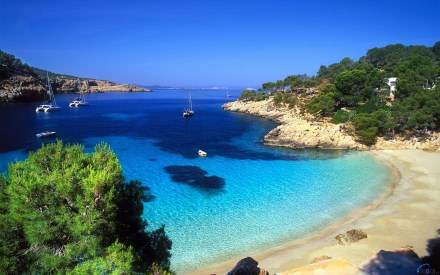 Traveling alone could be fun, especially when you are single. There are many places in the world which can provide solo travelers with the best experience possible. Apart from exploring the tourist attractions in these locations, solo travelers can also meet new people and make friends.
In this article we talk about some of the best destinations for singles where you can not only have fun, make new friends and have access to cities and beautiful landscapes, but you will also get many chances to meet your soul mate.
The 10 best destinations for solo travelers are as follows:
1. Cancun, Mexico
Cancun is one of the most beautiful and attractive cities of Mexico. If you are someone who loves going to the beach, enjoy the sea and sun, this will be one of the best options for you. You can enjoy a great beach vacation, meet people and also indulge in adventure activities in Cancun.
2. Miami, United States
Like Cancun, Miami is also a city with beautiful beaches and great weather. With many restaurants, concerts, events, bars, clubs, etc. the city has something for everyone and is ideal for solo travelers. Many travel agencies offer customized vacations for singles traveling to Miami.
3. Buenos Aires, Argentina
This metropolis, home to nearly 15 million people, is one of the favorite destinations in South America for singles or solo travelers. In this amazing city there are hundreds of opportunities to meet beautiful single men and women. The city is very vibrant and lively, and is also known as a beach destination.
4. Rio de Janeiro, Brazil
Another destination for singles with excellent weather and good beaches. The sun, samba, football, beautiful women are some of the wonders that this amazing city has. There are cruises that depart from all countries of the world, to the beautiful beaches of Brazil and Rio. If you can, visit Rio during Carnival celebrations. It is a unique event and will surely never forget.
5. New York, USA
In the city that never sleeps surely one can never get bored. New York is a big city that has everything: bars, clubs, restaurants, events, cultural places etc. It is regarded as one of the best cities in the U.S. city for singles and solo travelers.
6. Madrid, Spai
Madrid offers a lot of activities and places that can be enjoyed by the Solo travelers. The city is famous for its tapas bars, parks, museums, restaurants that organize exclusive dinners for singles, bars and discos that arrange events for singles all the time. Madrid has almost everything for those who want to travel alone or in search of love.
7. Berlin, Germany
Considered by many to be the new European capital, Berlin is another city that never sleeps. Berlin is a city where bars and nightclubs have no closing time. It is always possible to find a place where you can have fun and meet single people.
8. Amsterdam, Netherlands
The capital of the Netherlands is a magical city that combines freedom, culture and fun. With hundreds of channels, bridges and magnificent buildings, Amsterdam is one of the most beautiful and romantic cities in Europe.
9. Las Vegas, United States
Also known as "Sin City", Las Vegas is an excellent city for solo travelers who want to have fun. The strip joints, discos and casinos offer the single travelers with an opportunity to enjoy a great vacation on their own.
10. Ibiza, Spain
Ibiza has become one of the most popular destinations for singles worldwide. Its beautiful beaches and an amazing nightlife have made the city a favorite for solo travelers.