The Top 7 Tips for Dressing on Long-Haul Flights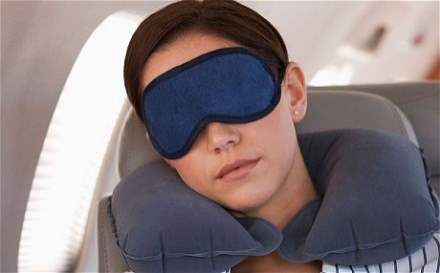 Long-haul flights, by definition, are international flights that last for eight hours or more. Being comfortable in a plane can be a tall order, especially if you are not dressed comfortably.
Here are a few tips to ensure maximum comfort and style on your next long-haul flight.
Stack up the layers
Long-haul flights can expose you to a myriad of climates, from blazingly hot tarmacs to Antarctic-level air-conditioning in airplanes. To make sure that you are prepared for just about anything and still very comfortable, layer your clothes. Lightweight cotton scarves are a must—they can perform double duty as an accessory and as a wrap when you are getting chilly. A thin, wrinkle-free cotton shirt and comfortable pants or leggings can easily be paired with light sweaters and jackets, shawls, pashmina wraps, and cardigans. Plus, these can be used as makeshift pillows to make you feel more comfortable during the flight. You can roll these light items of clothing in your carry-on or a foldable canvas bag once you are done using them.
Choose your fabrics
While cable-knit sweaters and fleece jackets can ensure optimal warmth in the cold, toting them along in your long-haul flight is not ideal. Cotton, silk, and linen are breathable fabrics that will ensure comfort and cleanliness during your journey. They allow air, as well as moisture, to pass through the fabric, making sure that you feel comfortable and clean in case you feel sweaty and sticky during the flight.
Mind your legs
Compression or support stockings and socks are a must for long-haul passengers, as these leg wear items promote proper blood circulation to avoid problems such as swelling of the legs and deep vein thrombosis. Support leg wear are easily available in drug stores and travel-supply places.
Do not forget the pockets
Clothes will plenty of pockets are perfect for stashing small items that would otherwise clutter your carry-on.
Think of your feet
Comfortable flat shoes—such as sneakers or walking shoes—are perfect for long-haul flights. You do not have to suffer while walking and standing during your long journey. Just make sure you have socks on to avoid freezing feet in the plane, and, of course, stinky feet should you decide to remove your shoes.
In the fit
Wearing loose-fitting clothing when traveling on a long-hour flight is highly recommended to avoid blood clots (see deep vein thrombosis). Tight clothes, nylon stockings, and socks are most likely to pinch certain parts of your body and restrict the flow of blood through the veins. Loose-fitting dresses (worn over compression leg wear) are ideal for women, while straight-leg or wide-leg pants are perfect for both men and women.
Style is still important
Dressing comfortably does not mean putting on a ratty t-shirt and sweatpants. There are plenty of ways to still look stylish while you are on a long-haul flight. In fact, many flight attendants scope out the pool of passengers to look for well-dressed people, who will receive free upgrades.