Best Tips on How to Save Money when in Munich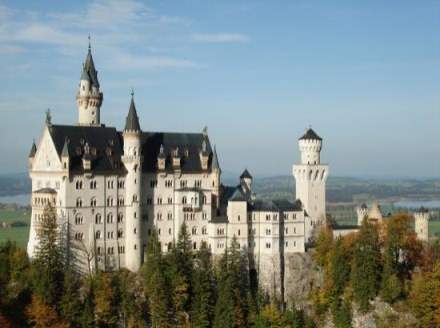 Can you really backpack in Munich? Indeed, Munich is one of the costliest cities in the world. But that doesn't mean a holiday there should break the bank. From free tours to cheap Oktoberfest, here are great tips to save and truly enjoy.
Fanciful, traditional, quaint, and grand—these are just some of the words that are normally associated with Munich. This German city is filled with so much history, urban legends and myths, massive green spaces, and classical architecture millions would want to experience it. However, Munich isn't a very cheap capital. In fact, it's one of the most expensive metros in the world.
Fortunately there are many ways on how to cut back, save, or travel on a shoestring budget. Here are some tips:
1. Explore the city for free.
That's true. Just because it's costly doesn't have to mean you need to spend your euros at all times. In Munich there are several self-walking tours to choose from, depending on your interests. Normally groups simply need to meet one another at a certain point. A tour guide is available to help you walk through some of its amazing attractions including the English Garden in the city park, Old Town, and Royal Residence, Glockenspiel, and Church of Our Lady. It lasts for an hour or two. Then you're free to take in the city all by yourself. If you can, though, show your appreciate and give them a great tip or donation.
2. Join Oktoberfest.
You may spend money on fare and accommodation, but other than these, you can practically enjoy one of the biggest beer feasts in the world in Munich. Oktoberfest doesn't come with a price tag. You're free to drop by the tents and see performing bands and parades. Want to get free food and beer? Strike an immediate friendship with the Germans! They'll be so happy to share their age-old tradition to willing travelers like you.
3. Window-shop in Munich's oldest market.
There's no doubt that Munich is one progressive city, which basically explains the presence of notable department stores and high-end boutiques. Nevertheless, if you wish to know more about the city at its core, take a trip to Viktualienmarkt, the oldest farmers' market to date. Whether you're looking for fresh breads, flowers, artisan cheeses or dairies, and even the city's well-loved food such as sausages, definitely this farmer's market is the best place to be. The most amazing thing is there's no pressure to buy something here. Delight your eyes on everything you see, learn to haggle with the sellers, and get the things you want at a fantastic bargain.
4. Take the public transport.
You can live a high life for a bit in Munich, traveling with a limousine or a rented car as soon as you step out of the Munich airport. But if you're thinking of saving up, then look for the bus or the train stop. The Munich Airport is beautifully designed and well organized you won't have a hard time knowing where they are. You can also just approach any of the information desks across various terminals.
5. Stay a bit far from the action.
As for accommodation, you can pocket more money if you choose to stay in hostels. Some of them already offer private rooms if you want to be all by yourself. On the other hand, if you want more luxury without spending too much, try looking for accommodation options such as inns and bed and breakfasts quite far from the city center. Traveling should not be a problem as Munich has one of the most comprehensive and centralized transport networks in the world.