Top 5 UNESCO World Heritage Sites in France
What makes a UNESCO World Heritage Site? A World Heritage Site (or WHS) can be any place—a mountain, an island, a building, a city, a monument, a complex, a lake, a forest, a desert—that has special physical or cultural significance. Once named as an official World Heritage Site, this place will be protected and conserved as a site that is an essential part of "the common heritage of humanity". France, once one of the most powerful empires in the world, is home to a good number of UNESCO World H
We have selected the top five out of these sites, which you should definitely visit during your next visit to France.
Arles, Roman and Romanesque Monuments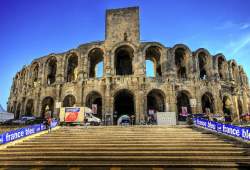 Named as a UNESCO World Heritage Site in 1981, the Roman City of Arles, located in Bouches-du-Rhone, Provence, is a trip back in time. Arles, which was once an important trading town where merchants from all over the continent converge, is at present one of the best-preserved Gallo-Roman cities in Europe.
The protected area is over 60 areas, with notable attractions including the Chruch of St.Trophime, the Museon Arlaten (in what used to be a Roman exedra), the Thermes of Constantine, and the Arles Ampitheatre.
The Cistercian Abbey of Fontenay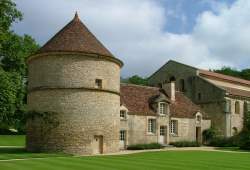 Found in the commune of Marmagne, the Cistercian Abbey of Fontenay was built in the 1100's by Saint Bernard of Clairvaux. One of the oldest, well-preserved, and most beautiful Cistercian abbeys in the continent, the abbey was named as a World Heritage Site in 1981.
The complex—except the refectory—remains intact, which provides scholars and visitors a good idea of what life was like for the monks who once inhabited the abbey.
Mont Saint-Michel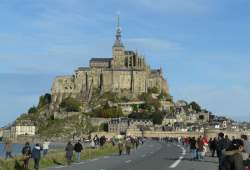 Found in the lower part of Normany, Mont Saint-Michel was once an important element of the defence of the region's ancient leaders. In the 8th century, a monastery was built on the island, which gave Mont Saint-Michel its current names.
At present, the island commune of Mont Saint-Michel is one of the most recognisable landmarks in the country, and the site attracts millions of visitors every year.
Vézelay, Church and Hill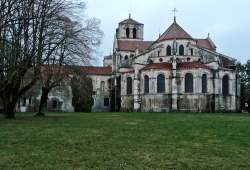 Also known by its modern name of Basilique Sainte-Maire-Madeleine, the Vézelay Abbey, located in the northern part of Burgundy, was named as a UNESCO World Heritage Site in 1979. The abbey was once a Benedictine and Cluniac monastery, and is an outstanding example of Romanesque art and architecture, done in the unique style of the Burgundy region.
The church is home to the relics of Mary Magdalene.
Chartres Cathedral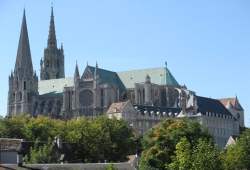 Known in French as the Basilique Cathedrale Notre-Dame de Chartres, this cathedral is found in Chartres, which is around 50 miles away from the French capital of Paris. Many scholars and experts consider the Chartres Cathedral as "one of the finest examples of French Gothic architecture".
Constructed in the late 1100s to the mid-1200's, the cathedral was named as a UNESCO World Heritage Site in 1979 and was preserved wonderfully since. The cathedral offers amazing views of the classic French Gothic architectural style, including notable features such as flying buttresses, spires, and decorative sculptures in its three façades.