6 of the Best Romantic Destinations for 2014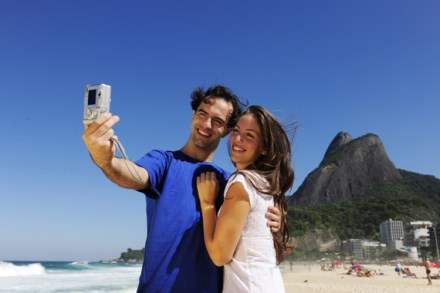 Traveling to a new destination with someone you love is one of the best pleasures in the world. However, finding a destination that both you and your partner can agree to can be a challenge—and you might end up settling for a place that one of you have been to (and end up bored).
Here are a few romantic destinations to explore with your significant other in 2014:
Brazil
This exotic destination in South America is consistently on the list for romantic holiday destinations. With its beautiful coast lines, pristine beaches and turquoise waters, you can enjoy a relaxing yet romantic holiday with the one you love. When hitting the beaches, make sure to head to Paraty; this area is remote and relatively unpopulated—you and your lover will feel like you have paradise to yourselves. Brazil is also perfect for the soccer-loving couple; the 2014 World Cup will be held there.
Spain
Andalucía in Spain is perfect for those who want to experience a touch of the Old World with familiar exoticism. Enjoy a romantic al fresco lunch under the golden Spanish sun dappled by verdant olive trees, enjoying the local delicacies of olives, jamon iberico, cheese, and exquisite Jerez. When the sun sets, prepare for a night of passionate flamenco dancing with the locals.
Indonesia
Bali is one of the best romantic destinations in Southeast Asia. This Indonesian island is undeniably a slice of heaven on earth. The sunsets are breathtakingly beautiful, and the weather is generally perfect all year round. The local people are very friendly, and there are plenty of resorts offering luxurious spa treatments for couples on a romantic getaway.
Chile
For lovers who are also lovers of life, Chile is one of the best places where you and your partner can indulge in your mutual passion for good food and excellent wine. Head over to Colchagua Valley (a couple of hours south of the capital city of Santiago), the wine centre of Chile, where you can enjoy a bottle of their world-renowned wine while enjoying dramatic views of the Andes. Colchagua Valley is also perfect for outdoor activities such as horseback riding, biking, and hiking.
Morocco
Located at the foot of the scenic High Atlas Mountains, Marrakech is indeed one of the most romantic destinations in the world. Filled with exotic wonders, you and your lover will definitely enjoy exploring the medina. You will get lost during your first time in the famous medina, but that is part of the experience. There are plenty of hotels that offer full service and local gourmet dishes, as well as a romantic ambience you would not find anywhere else.
St. Lucia
The gorgeous sights of this island country are perfect for nature-loving couples. The turquoise waves crash into a beach lined with powdery white sand, and the forests in this Caribbean island are unique among its neighbors. St. Lucia is an ideal destination for those who love outdoor sports and activities—you will find facilities for diving, snorkeling, and "snuba," which is the local combination of scuba diving and snorkeling.