What to Do On Your Luxury Holiday in Greece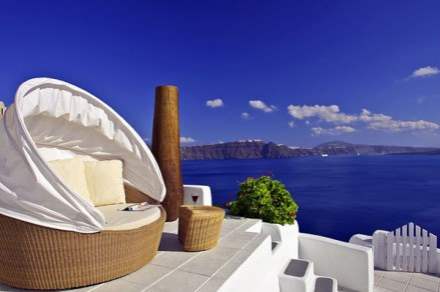 Have you finally booked your much-awaited luxury getaway to Greece? Factoring into most of the travel lists of many travel lovers, Greece does not disappoint with all the Aegean luxury experiences it offers.
Here are some of the things you simply must do while enjoying an A-list vacation in the famous Mediterranean land.
Sail away into the sunset
The Greek seascape is extraordinary, perhaps because of the distinct air of the Mediterranean or because it takes you right into the Caldera. So when you get to Greece, the first thing you must do is book a private yacht so you can sail away into the sunset. Your private yacht can take you to see the grandeur of Athens, romantic Santorini, and the quaint little island of Mykonos.
Go on a romantic getaway
Greece is a premier destination for honeymooners. Crete and Santorini offers several secluded seaside coves that lovebirds will surely love.
Embrace the Greek culture with a heritage tour
A trip to Greece will not be complete if you don't immerse yourself in the breathtaking culture of the land. The cradle of Western Civilization in the past, Greece has several historical sites in almost every cultural aspect, from theatre, art, politics, drama, medicine, to literature. There are many heritage tours that can take care of everything for you, but you also have the option to get a car hire so you can get around on your own.
Lounge in Mykonos
Santorini has always beckoned seductively to travelers, but now, more and more people are coming to Mykonos instead. This lesser known and less congested island has a distinct cosmopolitan feel that goes perfectly with your luxurious standards.
Feel the grandeur at the Temple of Poseidon
In Athens, feel like a lost ancient royal by visiting the Temple of Poseidon, which lies at the famous archeological site in Cape Sounion. Dating back to 2,500 years ago, the temple is a sight to behold. Built in 444 BC, the temple was constructed for the worship of the God of the Sea, so as can be expected, it has an amazing view of the ocean. Before you leave, go to the southern side of the temple and look for Lord Byron's very own carving in the marble graffiti; you can even put your name right beside his.
Lose yourself in Mediterranean cuisine
Hop from one restaurant to another and indulge yourself in an unforgettable Mediterranean gastronomic experience.
Indulge in a luxury Mediterranean hotel
With its idyllic location, Greece has plenty of luxury hotels. If you wish to stay near Athens, where the city center lies, then one luxury hotel you can check out is the Margi Hotel. The luxuriously charming hotel is one of Athen's most elegant. It gives you access to a sandy beach, a yacht marina, and a variety of water sports. The stylish hotel offers 89 suites with breathtaking views of the Mediterranean.
A luxury getaway to Greece is the kind that can change your life, the kind that you'll never forget. So make sure you pack it full of wonderful memories by crossing off each item on this list.