Geneva - A Great Place to Take the Kids!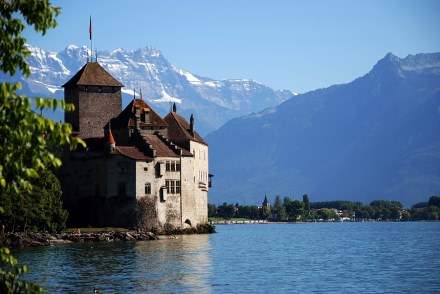 If you are spending some time in Geneva with your entire family, whether just for a few hours or for an entire day; here are the best suggestions on how to keep your kids busy, happy and entertained during that time.
If you are currently planning a skiing vacation with the kids, then Chamonix would be one of the best places to visit to ensure a great time on the slopes. If you plan on getting to Chamonix from Geneva airport, though, then you might have to spend some time in the city before you go. If this is the case, then you will have to find out ways to keep your kids busy. Here are the best suggestions on how to keep your kids busy, happy and entertained during that time.
Visit Aquaparc.
If you have a lot of time to kill while in Geneva, then you might want to make the trip to Aquaparc, which is outside the city. If you have a whole day to kill, then this would definitely be the best option for you and the kids will love you for it! Aquaparc is basically a massive water park that has pools and slides all over the place, including more relaxing pools for you to enjoy while your kids enjoy the rest of the water park.
Check Out Jet d'Eau.
Jet d'Eau is located on Lake Geneva and is considered to be one of the biggest water fountains the world over. As such, kids will love to visit it and watch as the water gets pumped really high up into the air. Not only is this a spectacular event, but it can be a ton of fun if you all get wet in the process, too.
Go to La Ferme Foraine Bonaventure.
Regardless of how old your kids might be, La Ferme Foraine Bonaventure would be a great place to visit while you are in Geneva. You will see a ton of animals here, such as llamas and pigs, and your kids will be able to see them and learn more about their habits through first-hand experience, as well. As a parent, you are sure to find the place relaxing, too. Plus, it isn't very far from the city, so you can get back to Geneva airport whenever you need to.
See the Natural History Museum.
The Natural History Museum, or Musee d'Historie Natural, is full of fascinating artifacts and specimens from the natural world - definitely a great place to spend the afternoon with the kids. This is actually considered to be one of the best places to go in Geneva if you've got your entire family in tow.
See the Science History Museum.
The Science History Museum is a great place to go with the entire family, as well, especially if you are hoping for an interesting and educational day out. Ideal for short visits, there are many fun exhibits for kids of all ages to try out here, in general.
Bond as a Family.
Before heading back to Geneva airport, it would be great to bond in this great city while you are there. You don't even have to worry about finding different things for the kids to do because, as you can see, choices abound for the entire family to enjoy while in the city.