Top 5 Luxury Dining Spots in London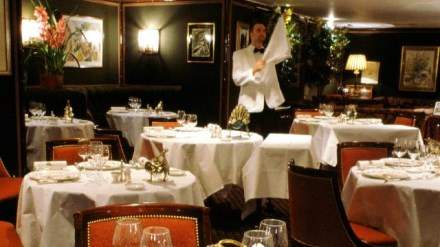 No matter if you're a tourist looking to spend some time in London or if you're just a local, getting to know the most impressive restaurants in the area it's a must.
Following, we'll describe the best 5 places where you can dine in the capital of the United Kingdom.
Most people consider that this is the best restaurant that you'll ever come across in London. Le Gavroche was inaugurated in 1967 by two French brothers. As the name suggests, it mostly serves classical French food, but you can also find something more modern in their menu. The restaurant received numerous awards, especially for the design and for the food itself. The team is very polite and you'll be treated with maximum respect. We honestly say that it's a five star restaurant which needs to be taken into consideration when visiting London.
Even if you're not passionate about Chinese food, we suggest you to take this restaurant into consideration. After being successful in the Far East, the restaurant's owner decided to open branches in numerous locations like Miami, New York, London and Dubai. They cook great, traditional Chinese food which impressed a lot of people so far. The place looks amazing. You really get the feeling that you're in China, because of the wooden aspect of the restaurant. However, they combine traditionalism with modernism; the place is clean, the temperature inside is great and the staff treats you with respect. If you want to be impressed, just check this restaurant.
Next on the list is Petrus. This restaurant was established in 1999 and it serves French food. However, the owner likes to keep up with the culture, so you'll get only modern food in this restaurant. It has a capacity of 50 people, which is the right number because you don't want to feel like in a bar when going to dine somewhere. They opted for a white theme, with furniture and tablecloth blending in perfectly with the walls and curtains. It's the perfect environment for young couples and families. They have special offers during important events like New Year's Eve or Valentine's Day, so you'd better reserve a table with a month or two before the occasion, otherwise you might not have a seat.
If you're up for some great European food then you must check The Ledbury restaurant. It is located in Notting Hill and has been founded in 2005. It has two Michelin Stars, meaning that the services are close to perfection. The prices can be a bit spicy, but you'll get one memorable evening at The Ledbury. The crystal glasses and the perfect cutlery will impress you at the first sight. Add this to a perfect staff service and to a delicious meal and you're all set. Even it's not that popular we still think it's a good dining place.
If you don't know Gordon Ramsay yet you should probably perform a quick search and you'll recognize him. He's one of the most famous Scottish chefs in the UK. His restaurant is located in Chelsea and was opened back in 1998. At this point it owns no less than three Michelin Stars, which is the maximum rating a restaurant will ever get. You can see that this is a fancy restaurant just because they have a policy when it comes to clothing; you're not allowed to wear any sports clothing like T-shirts, sneakers, shorts or trainings. This way they keep the place look classy and elegant. It's a perfect idea.
No matter which of these restaurants you will visit, one thing is for sure; you're going to have a great time. It's impossible to dislike any of the food simply because they use the best ingredients, just to make you feel comfortable. 5 truly remarkable restaurants from London.